Outdoor Activity
Event
Easter Egg Hunt

The Jungle NI
Cost:
Children £6 and Adults £3.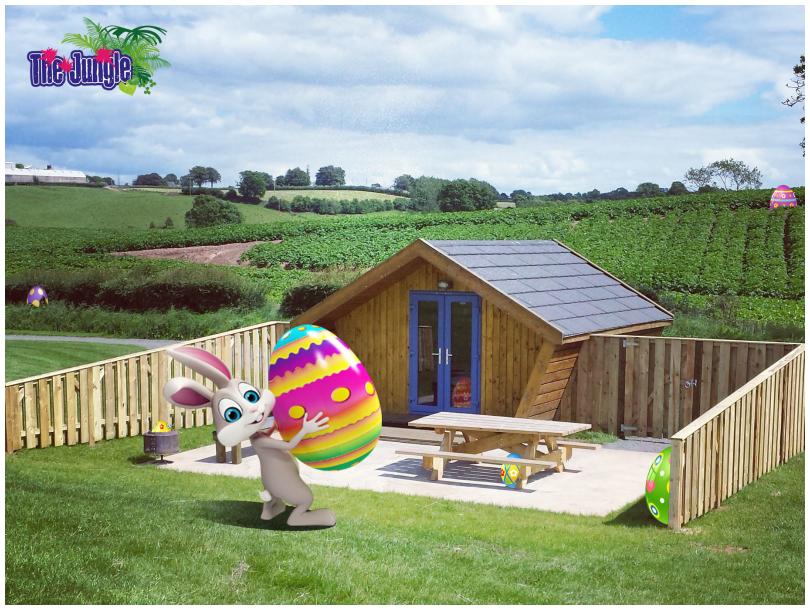 The Jungle NI needs you! Join us on Easter Saturday, Sunday and Monday in a daring quest against time. You will be given a number of clues and puzzles and must make haste through the enchanted forest to answer the riddles in the hope that you might find the missing eggs at the end of the trail.
Bring your wits and your best all-seeing eyes!
The Jungle's Easter Egg Hunt is available over three days only so book early to avoid disappointment! The friendly creatures in the Woodland Petting Farm can't wait to bleat hello so be sure to pop in and cuddle the chicks, leap with the lambs or squeal in delight with the piglets.
Suitable for all ages!
The Jungle's Easter Egg Hunt experience is approximately 60 minutes in duration and entails a lengthy walk through the width and breadth of The Jungle's enchanting forest. You're sure to work up an appetite but fear not for there are a variety of Hot Food, savoury snacks and naughty nibbles, in addition to both hot and cold drink, sure to leave you refreshed, refuelled and revived and ready for your next adventure challenge!
Prices
Children £6 and Adults £3.
Sector:
Carers
Children and families
Health and wellbeing
Sport/recreation
Young people
Location
60 Desertmartin Road
Moneymore
BT45 7RB
United Kingdom
View Map
Contact Details
More Information