Online / Virtual Training/Advice
Event
Diversity, Equity & Equality 2: Variety & Education

Volunteer Now Enterprises Ltd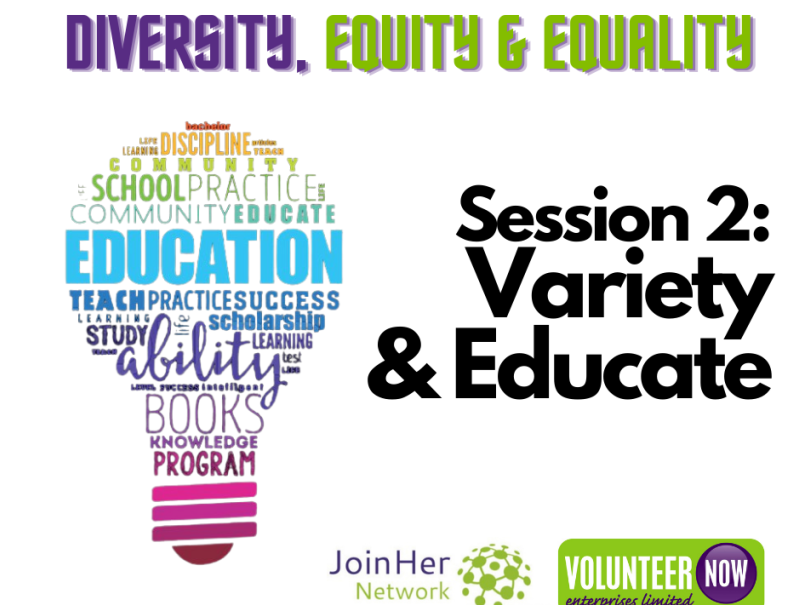 There is more than one solution for your organisation. The makeup of organisational culture is changing to be more reflective of the diverse range of individuals, transferable skills, and backgrounds.
How prepared is your organisation and what strategies do you have in place to nurture diversity?
Volunteer Now Enterprises Ltd, working in partnership with JoinHer, bring you a series of four 2-hour session on Diversity, Equity & Equality.
Join us over the four sessions to explore and learn new and creative ways to nurture diversity in your volunteer project, team, or organisation.
The other sessions in the Diversity series are:
We also have a NEW series of Inclusion courses available that compliment these diversity sessions.  Just search 'inclusion' on our website here for the latest courses available.
Joining information will be sent out the day before the session.
Location
Skainos Centre
239 Newtownards Road
BELFAST
BT4 1AF
United Kingdom
View Map
Contact Details