Training/Advice Workshop
Event
Dignity at Work (Middle and Senior Managers)
Next date:
Monday 23 March 2020 10:00am

Association for Real Change NI
Cost:
ARC Members £85.00 | Non-Members £105.00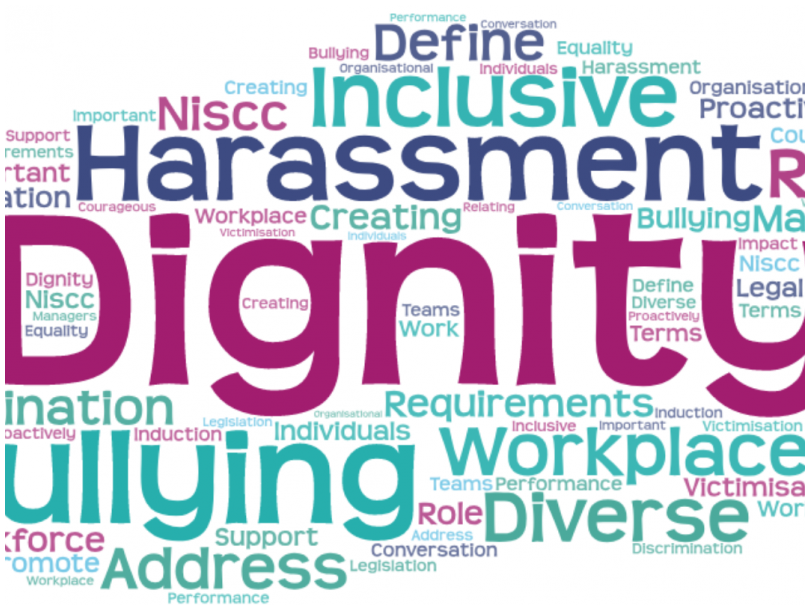 For all managers who have a role in creating an inclusive and diverse workforce that proactively addresses bullying, harassment and discrimination. This course meets Equality Legislation requirements and the NISCC Standards for Employers of Social Workers and Social Care Workers Standard 4 to provide learning and development opportunities to enable registrants to strengthen and develop their skills and knowledge.
Trainer: Julie Hill
This course meets Equality Legislation requirements and NISCC Induction Standards:
1.1 The values. 1.1.2 Understand the need to promote equal opportunities for the children and/or adult(s) you are supporting.
By the end of the course learners will:
define what is dignity at work, diversity and inclusion
describe why it is important
describe the legal requirements relating to discrimination in the workplace in Northern Ireland
define the terms bullying, harassment and victimisation in relation to the workplace
describe the impact of bullying and harassment on individuals, teams and organisational performance
address bullying and harassment in the workplace
have a courageous conversation
promote and support a diverse and inclusive workplace.
Cost ARC Members £85.00 | Non-Members £105.00
Location ARC NI Offices
Booking Arrangements To secure a place complete and return a booking form to [email protected]
Sector:
Education/training
Health and wellbeing
Location
Ash Grove
Wildflower Way
Belfast
BT12 6TA
United Kingdom
View Map
Contact Details
More Information