Launch Online / Virtual
Event
David Olusoga to launch the Mary Ann McCracken Foundation

Clifton House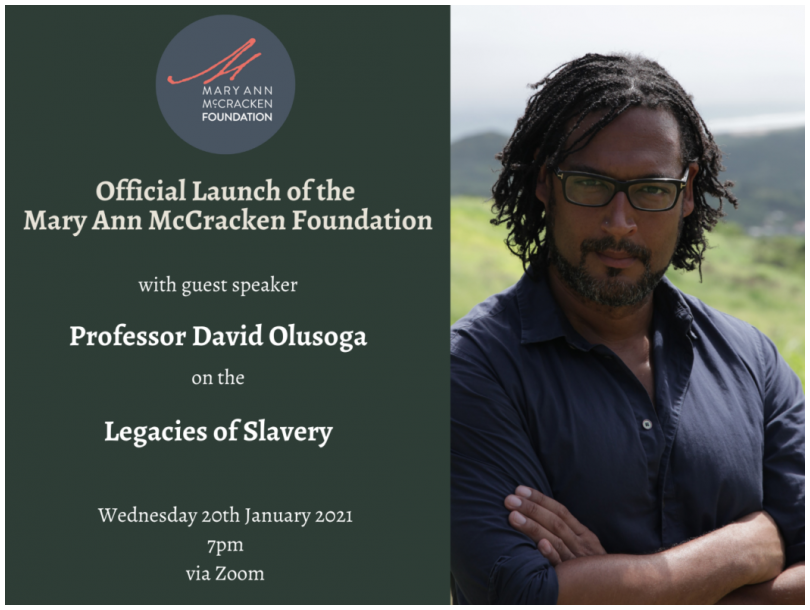 Join the Belfast Charitable Society on Wednesday 20th January 2021 at 7.30pm as it launches it's a new Foundation to raise awareness of the life and legacy of one of our city's most important, yet least recognised, abolitionists, philanthropists and social reformers- Mary Ann McCracken.
The Society are delighted to have secured the BAFTA award winning broadcaster and historian Professor David Olusoga as the key note speaker- straight from his 'Talk with President Obama'. Professor Olusoga will speak on the 'Legacies of Slavery'- a subject he has extensively researched, written and broadcasted on for many years.
The event will be chaired by Belfast Charitable Society President, Sir Ronnie Weatherup, with attendees invited to take part in a question and answer session after the main talk.
Tickets are priced at £10 per device and the event will be hosted on Zoom. Purchase your ticket here: https://cliftonbelfast.com/event/official-launch-of-the-mary-ann-mccracken-foundation-the-legacies-of-slavery-with-david-olusoga/
For more information email [email protected]
Location
Clifton House Belfast
Belfast
BT15 1ES
United Kingdom
View Map
Contact Details