Conference
Event
Conference: Making the most from the Trustees' Annual Report

NICVA
This is a free event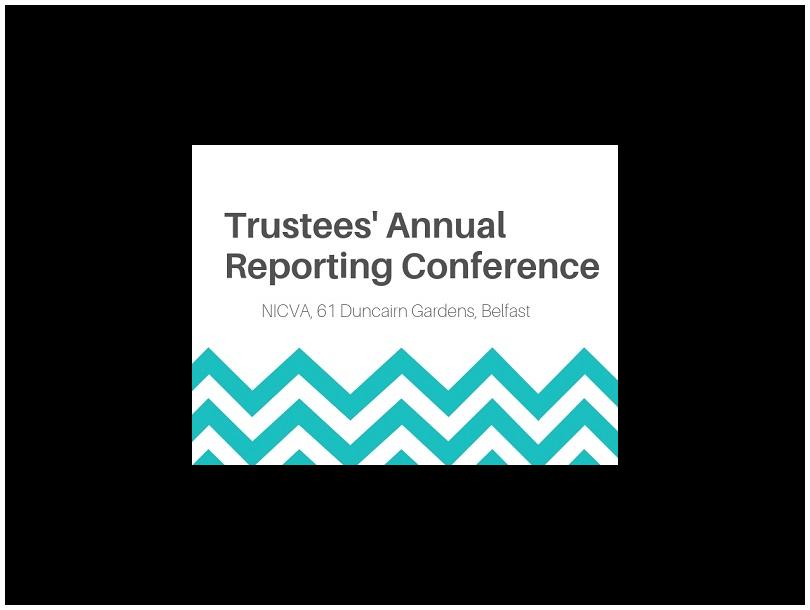 The preparation of the Trustees Annual Report, and transmission of it to the Charity Commission, is a legal requirement for all registered charities but it doesn't have to be a tick box exercise...
The Trustees Annual Report (TAR) must include information on how a charity has fulfilled its charitable purposes and other specific information.  It is an opportunity for charities to demonstrate, not just to the Charity Commission, but to its members, beneficiaries, donors, funders and other stakeholders how they are making a difference to the very people that they are there to help.    
This conference will give participants the opportunity to hear about:
The legal requirements for content and reporting to regulators
What happens if you don't report properly, including serious incident reporting
Using inspiring impact for public benefit reporting
Getting your reserves policy right
What funders look for on the charity register
Developing a governance planning framework
Speakers
Jenny Ebbage, Partner, Edwards & Co Solicitors
Sandra Bailie, Head of Organisational Development, NICVA
Frances McCandless, Chief Executive, Charity Commission for Northern Ireland
Charles Mesquita, Quilter Cheviot
Brenda McMullan, Executive Director, Halifax Foundation for Northern Ireland
Denise Copeland, Governance & Charity Advice Manager, NICVA

Who should attend:
Anybody who sits on the board of a charity (charity trustees) or works with or advises charity boards.
This conference is kindly supported by Quilter Cheviot and will finish with lunch.  
For a full list of upcoming NICVA events, visit our website: www.nicva.org/events
Location
NICVA
61 Duncairn Gardens
Belfast
BT15 2GB
United Kingdom
View Map