Informal Meetup Launch
Event
Community Powered Change - An evening of storytelling

Amplify NI
This is a free event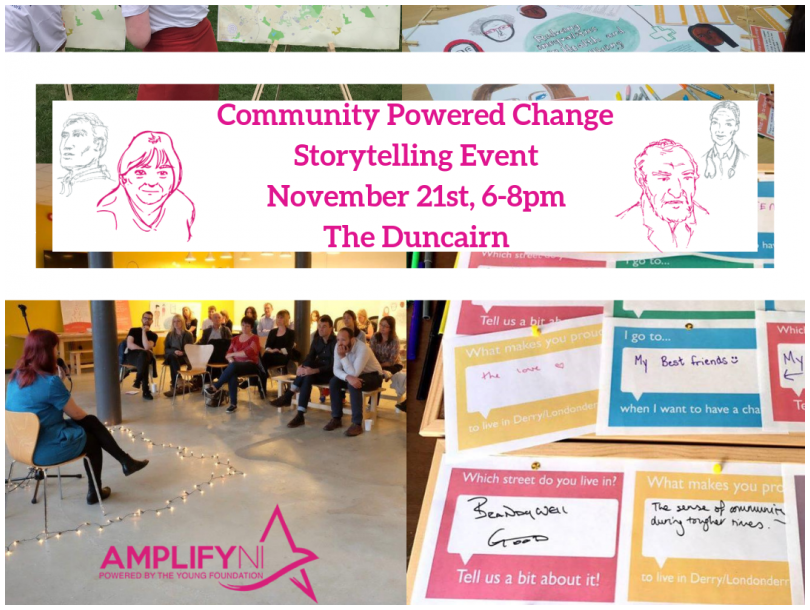 Join us for an evening of storytelling. Amplify NI has worked with a wide range of people, community groups and organisations who are passionate about creating positive social change in their community. We have come across inspiring stories of hope and change and we want to share them with you.
Amplify NI helps people take action together to create fairer communities where everyone can thrive.
We believe that everyone can make a difference. Our approach is to listen deeply to people's lived experience of inequality in Northern Ireland and to bring people together to share and celebrate  their stories of hope and change. We believe that people from all walks of life should be able to tell their story and put forward their ideas for change.  We work to amplify new narratives of the better future people want for their communities.
Food will be provided, if you have any dietary requirements or any other questions please contact Shannon: [email protected] or 07908010264.
"If we change the story we tell ourselves then it leaves everything open to possibilities" – Charity worker, Derry/Londonderry.
Sector:
Community development
Community relations
Location
Duncairn Avenue
Belfast
BT14 6BP
United Kingdom
View Map