Fundraiser Outdoor Activity
Event
Charity skydive - RNIB Big Jump 2019

Royal National Institute of Blind People (RNIB NI)
Cost:
Registration Fee: £70. Sponsorship Pledge: £475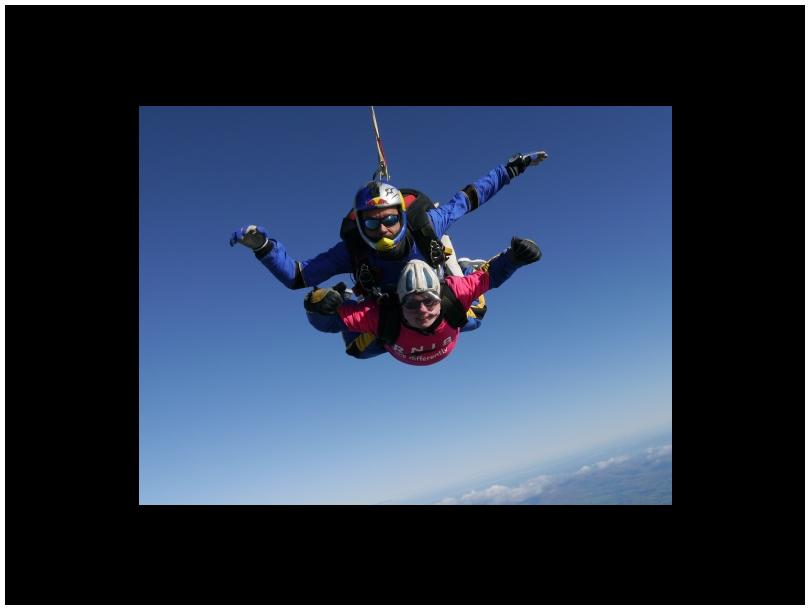 Join RNIB for our Big Jump in 2019! You'll be part of a massive team of RNIB skydivers taking to the skies over the same weekend and making the leap to support people with sight loss. We will be jumping 'en masse' on September 21 from Coleraine airfield alongside skydivers across the UK to mark the start of National Eye Health Week 2019 and to raise vital funds and awareness for people with sight loss.
Skydiving is the sensory experience of a lifetime. The magnificent aerial views of Earth, the unique sensation of freefalling through the sky as the wind rushes past your ears, and the overwhelming emotion as your parachute releases and you glide back to solid ground.
We want everyone to join us for this challenge. Whether you're blind, partially sighted, or sighted we want all our RNIB skydivers to support each other and face their fears together. Everyone will jump with a trained instructor which means no one will go it alone!
For more information visit https://www.rnib.org.uk/thebigjump
Sector:
Advice services
Children and families
Community development
Disability
Health and wellbeing
Men
Older people
Sport/recreation
Women
Young people
Location
Causeway Airfield
20 Rhee Lane
Coleraine
BT51 4BF
United Kingdom
View Map
More Information