Fundraiser Outdoor Activity
Event
Cambodia Trek to Angkor Wat 2019

Action Cancer
Cost:
£200 registration; £3,800 minimum sponsorship.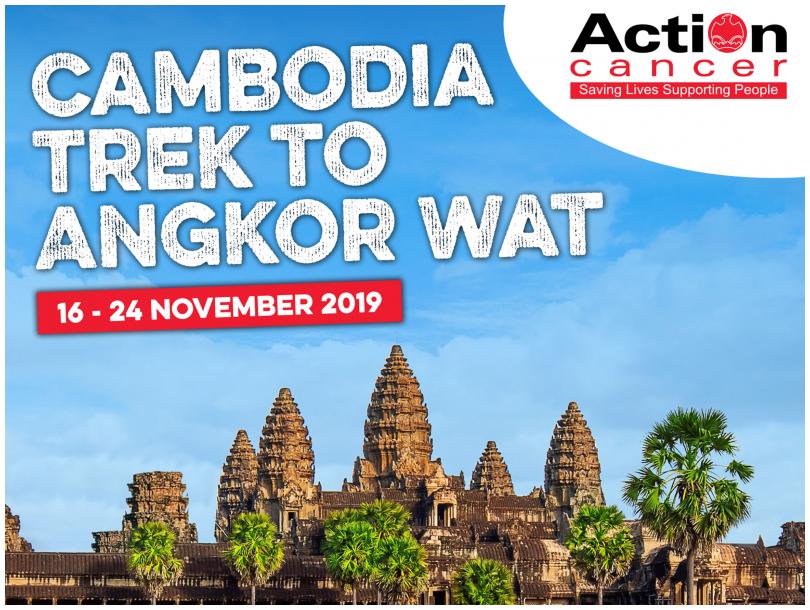 Say YES to the adventure of a lifetime for Action Cancer!
Join Action Cancer for a once in a lifetime opportunity to trek the dazzling green rice-paddies and jungles of Cambodia. ?

The money you raise in doing this trek will help to provide cancer prevention, detection and support services to people affected by cancer in Northern Ireland. 

?Our adventure will be a hot and dusty, but the famous smiles of this remarkably friendly country will carry us on to our awe-inspiring finish point at Angkor Wat, one of the most renowned and impressive sights in Southeast Asia. ?

For more information, visit ?https://bit.ly/2Nx05JD, 
email ⌨️[email protected]
call ?028 9080 3349.
Location
Action Cancer House
20 Windsor Avenue
Belfast
BT9 6EE
United Kingdom
View Map