Conference Seminar Training/Advice Workshop
Event
Building Bridges: Cross-sector Partnerships for the Sustainable Development Goals

Business in the Community
This is a free event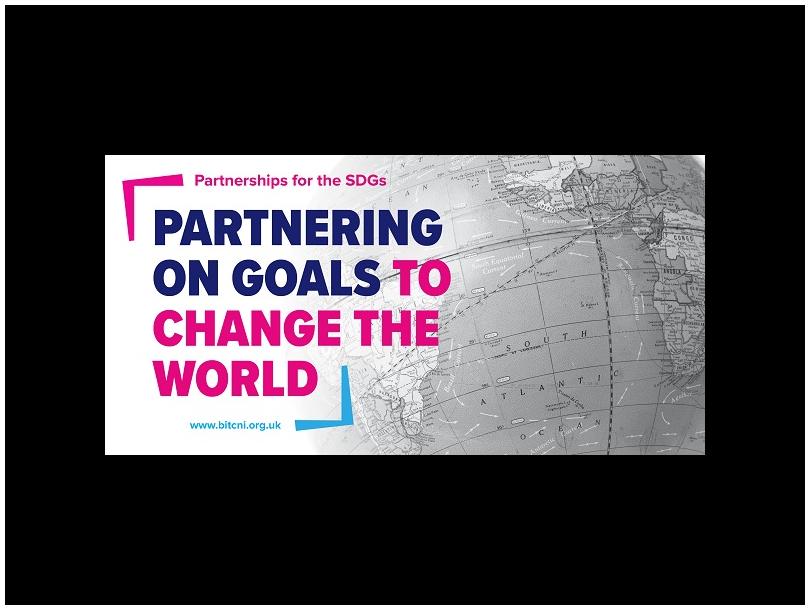 Building Bridges is a unique All-Ireland networking forum, bringing civil society organisations working on Development Education together with responsible businesses to find ways to collaborate to achieve the UN Sustainable Development Goals (SDGs).
The SDGs are a global commitment to combat the world's biggest challenges such as poverty, inequality and the climate crisis to create a more just, inclusive and sustainable world by 2030. Given their scale and ambition, realising these Goals requires all players (governments, civil society, academia, and the business sector) to champion this agenda and work together in partnership.
We need to step out of our comfort zones and create new models of meaningful partnership across sectors. In order to provide a networking opportunity that fosters dialogues and explore collaboration to address the SDGs between the Development Education sector and the business sector, the Irish Development Education Association (IDEA) is hosting the forum in partnership with Business in the Community Northern Ireland (BITCNI) via Bridge 47 – an EU project that seeks to build global citizenship in pursuit of the SDGs.
Participants will:
Gain a deeper understanding of the SDGs
Learn how civil society organisations and businesses are responding to the SDGs
Be inspired by other cross-sector partnership examples and stories
Network with like-minded people and explore ways to work together to address the SDGs
Gain practical tips and recommendations on how to build cross-sector partnerships
Please visit Eventbrite to register your attendance. For more information, contact: [email protected] or [email protected]
Sector:
Advice services
Children and families
Community development
Disability
Education/training
Environment and Built Heritage
Health and wellbeing
Housing and homelessness
Lobbying/policy
Men
Older people
Race/ethnicity
Rural development
Women
Young people
Location
Allstate Northern Ireland
10 Mays Meadow, Belfast
Belfast
BT1 3PH
United Kingdom
View Map
Contact Details
More Information
Please visit the Business in the Community website