Art & Culture
Event
'A Blanket of Woven Shadows' by David Copeland

Belfast Exposed
This is a free event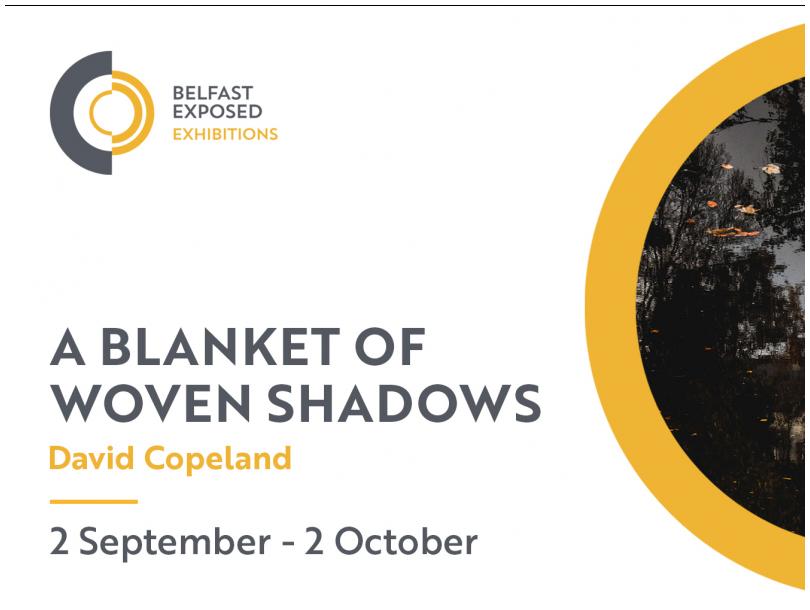 Belfast Exposed presents a solo photographic exhibition that showcases new photographic works by Futures Awardee David Copeland 'A Blanket of Woven Shadows', Copeland's work employs conceptual and documentary approaches, exploring states of mind, place and the boundaries physical and psychological that can hold us in-between.
The Belfast Exposed Futures Awards support artists using photography to create new work and significantly develop their practice. Through curatorial and mentorship in career development, the awards particularly seek to encourage new approaches to photography.
David's photographs explore light and dark, familiarity and distance, the beautiful in the banal. Taking our 'everyday' whether nurturing or constraining and finding harmony within. In the heightened awareness that comes when walking through a landscape known so well, his work abstracts place in its search for something more.
Using atmosphere and light to provoke an unwarranted psychological connection and empathy, perhaps a 'sense of place', but more a state of mind.
"We have made a significant investment in our 'Futures Awards' over the last 6 months for 6 emerging and inspiring artists. David is the 1st of the Futures Artists to have the opportunity to present his first solo show. The captivating dark landscapes take us on a journey that somehow manages to make us feel both uneasy yet captivated by the works. " - Deirdre Robb, Chief Executive, Belfast Exposed.
Location
23 Donegall Street
belfast
BT1 2FF
United Kingdom
View Map
Contact Details