Event
Belfast Charitable Society Autumn Lecture Series

Clifton House
Cost:
£6 per lecture or £20 for all 4 lectures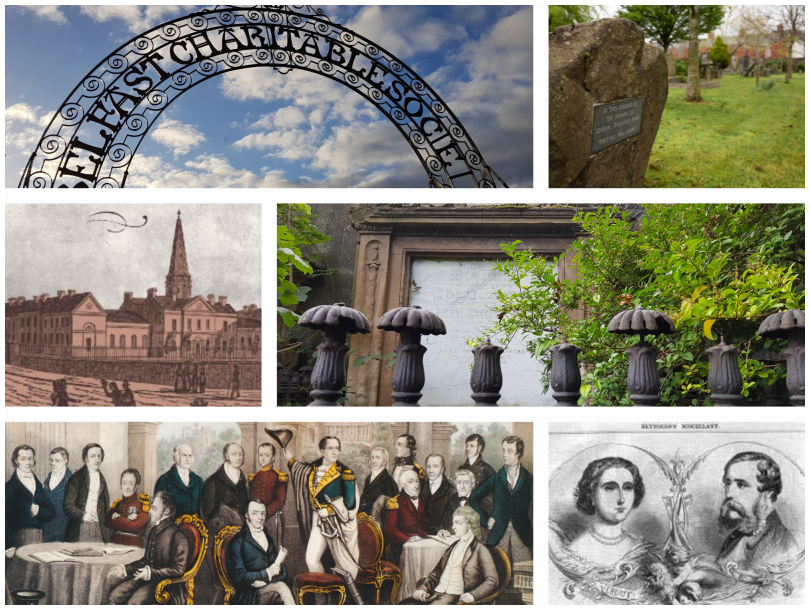 The Belfast Charitable Society's President's Lecture Series is back: "An Iconic Belfast Institution: The Belfast Charitable Society and its Pivotal Role in the Social, Economic and Political Life of Georgian and Victorian Belfast."
We are delighted to announce that our President's Talk series returns each Thursday evening in November 2022. This year the talks will features an array of speakers from historical and legal fields who will explore the shared history and contested narratives tied to the Society and the developing Belfast of that time.
The Autumn  2022 President's Talk Series includes:
Raymond Gillespie – The origins of the Belfast Charitable Society and the problem of poverty in Georgian Belfast.
Kenneth Dawson – A House Divided: Belfast, its Charitable Society and the 1798 Rebellion (7pm 10th November)
Prof Christine Kinealy -The Poor Law and Belfast's Hidden Famine (7pm 17th November)
Sir Ronnie Weatherup and guest – 'Marquis's & Marriage: A Legal Case Study of the Donegall Family' and 'I do and I don't – The Yelverton case'  (7pm 24th November).
Many of the speakers have also contributed to the Society's soon to be published collection of essays, "The First Great Charity of this Town", which has been edited by Professor Olwen Purdue and produced to mark the Society's 270th anniversary.
The lectures will take place in Clifton House and are available via Zoom. The series is supported by the Department for Foreign Affairs Reconciliation Fund.
Tickets for individual lectures are available for £6.  Tickets to attend all four lectures via zoom are £20.
Location
Clifton House
2 North Queen Street
Belfast
BT15 1ES
United Kingdom
View Map
Contact Details
More Information