Event
ABCD - Asset Based Community Development - in practice

Eden Project Communities
This is a free event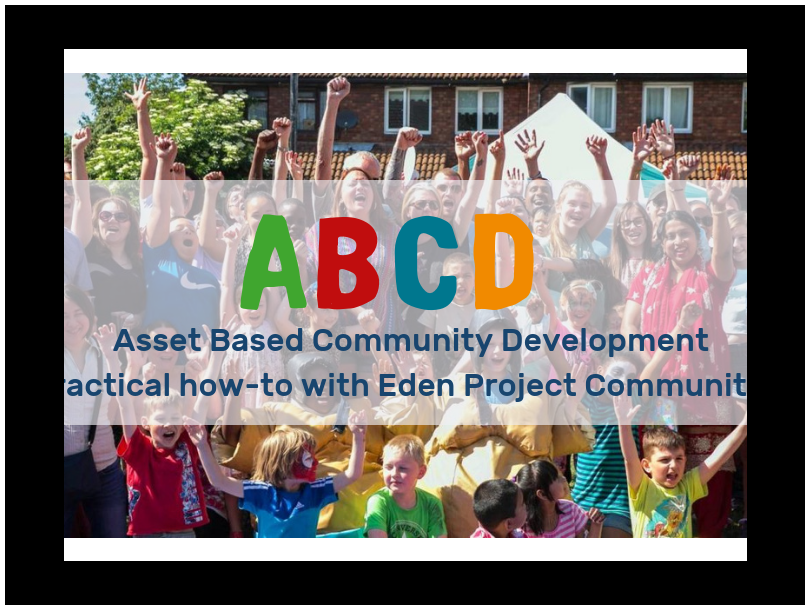 ABCD - putting the principles into practice
We held an Intro to Asset Based Community development training day with expert Cormac Russell in January, now nine months on, we invite you to an afternoon focused on practical applications of ABCD principles. This is open to anyone whether you attended the previous ABCD day with Cormac not. 
We will be looking at ways community groups can use ABCD (asset based community development), then taking a networking walk along the River Lagan. We will also have an Community Asset Transfer session with Brenda Turnbull from Lagan Navigation, who will share their experience having had 26 acres of land along the river Lagan in Lisburn donated to Lagan Navigation Trust from DEARA, she will give us the lowdown on their amazing project which is just starting, and the long range ambition which is to open up the Lagan canal all the way to Lough Neagh.
We will start with lunch at 1pm generously provided by Lagan Navigation Trust.
Please arrive promptly
Numbers are limited to 20 participants so please book early. If you miss out on a spot,please add your name to the waiting list and we will contact you if some places become available. 
https://www.eventbrite.co.uk/e/practical-abcd-putting-asset-based-community-development-principles-into-practice-tickets-51514008787
Location
lagan valley Island
1, The Island,
Lisburn
BT27 4RL
United Kingdom
View Map
More Information
Eden Project Communities are the people behind #TheBigLunch and The #BigWalk.
We support and encourage people to take positive actions that strengthen and connect communities. We bring people together to build their confidence and grow and share their talents to help them to tackle issues that matter most to their community.
The Big Lunch connects people and encourages friendlier, safer neighbourhoods where people start to share more — from conversations and ideas, to skills and resources.
For many, holding a Big Lunch ignites a passion for doing more good things in their community, and through our UK wide team, we run free peer support network events across the UK for people who deliver community led projects that make a positive difference where they live.
Big Lottery fund