Art & Culture
Event
230 years a-harping with renowned Irish harpers
Excalibur Press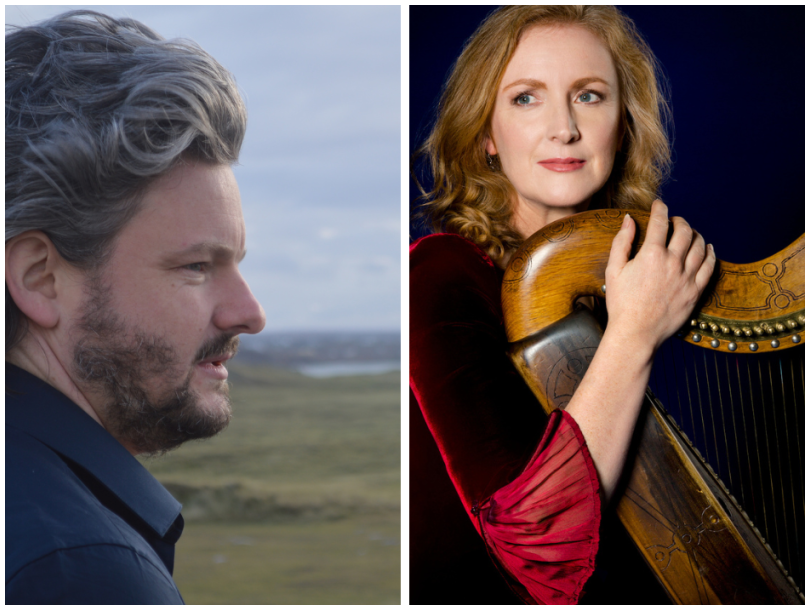 230 years a-harping with renowned Irish harpers
Harpers from all over Ireland gather to recreate the Belfast Harpers Assembly held around this time 230 years ago. Dr James McDonnell, Robert Bradshaw and Henry Joy, (uncle to Henry Joy and Mary Ann McCracken) were the driving force behind the initiative, whose purpose was to revive an interest in harp music and to safeguard the harpers' music for future generations. Eleven harpers attended. Seven were blind. 
The eldest, Denis Hempson (1695 -1807) from Derry, was 97. He was the only one to use the ancient way of playing with the fingernails. 
Edward Bunting, 19 year old organist (1773-1843) was employed to write down the music of the harpers and to transcribe their techniques. 
This became a lifelong passion and he subsequently published three volumes of music which he called the Ancient Music of Ireland. 
Siobhán Armstrong (Early Irish Harp) singer, Doimnic Macghiolla Bhríde and Laoise Kelly revisit some of the harpers' music collected by Edward Bunting, while 11 of our younger harpers select and perform their favourite harpers' tunes. 
Including the following Harpers:
Siobhan Armstrong
Doimnic Mac Giolla Bhride
Laoise Kelly, Emily Cullen
Grainne Meyer
Adam O'Neill
Sharon Carroll
Alannah Thornburg
Aisling Lyons
Fiona Gryson
Rachel Duffy
Aisling Urwin
Niamh O'Brien
Siobhan Buckley
Luke Webb
Buy Tickets here:
https://www.eventbrite.com/e/from-then-to-now-230-years-a-harping-with-renowned-irish-harpers-tickets-369563052037?aff=ListingsWebsites
Location
First Presbyterian Church
41 Rosemary Street
Belfast
BT1 1QB
United Kingdom
View Map