Sole Purpose Productions
5-7 Artillery Street
Derry Londonderry
BT486RG
United Kingdom
Contact Details
Opening Hours
Mon- Friday Office hours 9:30- 5:30pm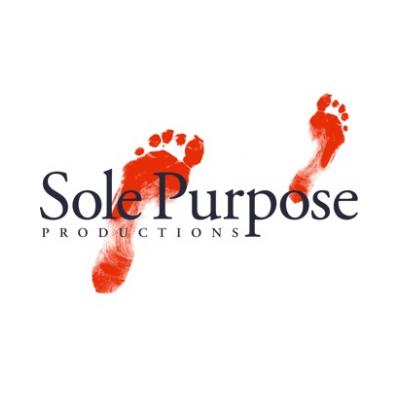 Sole Purpose Productions is a professional theatre company set up in 1997 that aims to produce new theatre that contributes to social change. We bring professional theatre on contemporary issues to the heart of our communities.
We aim to bring professional theatre on contemporary and relevant issues to marginalised and hard to reach communities as well as mainstream theatre audiences. We value imagination, creativity, participation, access and inclusion.
Our current production (Feb-March 2017) ''Blinkered' by Patricia Byrne and Directed by Shauna Kelpie, explores how a young man is challenged with mental health issues. A professional cast led by Patrick Mc Brearty as 'Ryan' gives a reflection and insight on how mental health can have a major impact on the life of one young man and his family.  Our productions are followed by a workshop and opportunity for audiences to reflect on issues raised.
Theatre Labs (Ongoing): Throughout each year we hold four scriptwriting workshops called Theatre Lab. Theatre Lab is a place where writers with scripts for film, stage, radio or TV can see their work stood up in a creative environment. An active 'on the floor' event, with actors associated with Sole Purpose Productions reading in the parts, Theatre Lab is facilitated by Patricia Byrne, artistic director of Sole Purpose Productions plus a guest facilitator.
The Sharek Project shares Arabic cultures in Derry~Londonderry 7th September - 12th November 2016)  Sole Purpose ran a series of workshops which raised awareness of Arabic language and culture in Derry Londonderry. The project was managed by Artistic Director Patricia Byrne, workshops were facilitated by Jo Bird and Fadl Mustapha, with other guest facilitators from the local Arabic community, and recently arrvied Syrian families.
 Trans Tales (Tales from the Mirror),(August 2016) in partnership with Affirm Northern Ireland, presented two events for Foyle Pride 2016. was a rehearsed reading of transgender and non-binary plays in progress which have been developed through the Sole Purpose LGBT Theatre Labs, directed by Patricia Byrne. Kieran Smyth and Muire Mc Callion performed an excerpt from Sheelagh Bradley's Ghost in the Mirror, Glen Tilley and Jennifer Clifford performed an excerpt from Jennifer's piece Alyice's Diary. Then Luke Brown read his poem, An Alternative Heaven for Lost Youth. Finally, Jennifer read a monologue from Alyice's Diary. The readings were very well received, it was a powerful and emotional performance. A photographic exhibition featuring work by Alexsia Henderson and Lisa Lynch, who presented portraits of transgender and non-binary people. The exhibition was on display in The Playhouse from 22nd August to 27th August. This project was supported by the Community Foundation for Northern Ireland through the Acorn Fund.
No content
This organisation doesn't have any publicly available content.
More Information
Type of Organisation
VCSE