Habitat for Humanity Northern Ireland
Habitat for Humanity Northern Ireland
Riverside Centre
Young Street
Lisburn
BT27 5EA
United Kingdom
Contact Details
Opening Hours
Monday-Friday 9am-5pm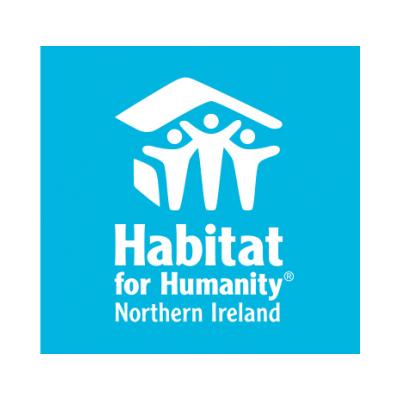 Our vision is of a world where everyone has a decent place to live. Habitat for Humanity is a Christian housing organisation which welcomes people of all faiths and none. Seeking to put God's love into action, Habitat brings people together to build homes, communities and hope.
Each year around 400 volunteers from across Northern Ireland travel to support partner programmes around the world to build, renovate or repair homes for the most vulnerable.
Habitat partners with other local charities and communities to improve the quality of housing and community buildings for vulnerable groups in Northern Ireland.
Habitat ReStore (Lisburn, Ballymena & opening in Newry in Sept 2018) serves thousands of local families by providing access to low-cost home improvement materials, learning and employability training for people of all ages and diverts tons of material from landfill every year.
Habitat's cross community schools and youth programme brings together around 1,700 young people each year from primary and post primary schools to explore social justice issues and develop new skills.
Habitat for Humanity Northern Ireland's Content
More Information
Type of Organisation
VCSE
Acronym
Habitat NI
Company Number
NI028376
NI Charity Number
NI103240