CARDI
Centre for Ageing Research and Development in Ireland
Forestview,
Belfast
BT8 7ZX
United Kingdom
Contact Details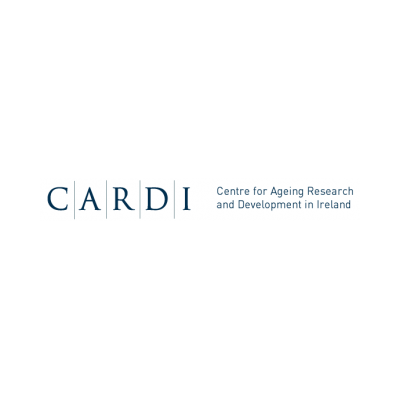 The Centre for Ageing Research and Development in Ireland (CARDI) is a not for profit organisation developed by leaders from the ageing field across Ireland (North and South).
CARDI focuses on promoting research cooperation across sectors and disciplines and influencing the direction of research on ageing and older people. CARDI's mission is to advocate for and advance the ageing research agenda by identifying, coordinating, stimulating, and communicating strategic research on ageing and older people as a means to improve the lives of older people in Ireland especially those who are disadvantaged.
CARDI's all-island approach focuses on:
- Identifying and establishing ageing research priorities relevant to policy and practice
- Promoting collaboration and cooperation to build an ageing research community
- Stimulating research in priority areas to inform policy and practice
-Communicating strategic research to raise the profile of ageing research
CARDI's work includes:
- CARDI Grant's Programme to stimulate inter-disciplinary research into ageing issues across the island of Ireland
- A Policy Support Programme to help develop greater links in policy areas between the research and policy community
- Communicating the latest news, research and funding opportunities relating to ageing research
CARDI's website www.cardi.ie provides access to an extensive library of ageing research and policy reports, research contacts, funding opportunities, key events and the latest news on ageing research and older people.
More Information
Type of Organisation
VCSE