Job | Part Time
Youth Support Officer
£24,000 - £26,000 pro rata
22.50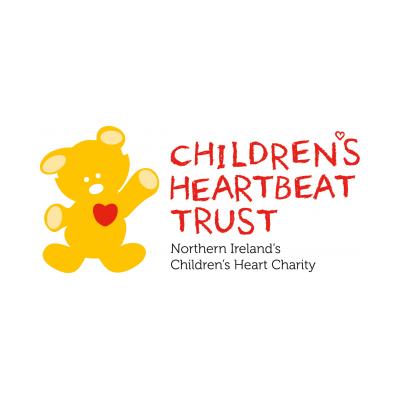 This role provides a unique opportunity for you to make a significant difference. Working with the Family and Youth Services team you will lead in the delivery of key youth projects, events and services for young people supported by the charity.
Children's Heartbeat Trust supports children and young people with heart disease in Northern Ireland
We are a children's charity based in Northern Ireland that offers our employees the opportunity to make a real and lasting difference to the lives of children and young people living with congenital heart disease (CHD), and their families. We are passionate about providing support to those affected by CHD and believe in delivering the highest standards of care and support to our heart families.
We are looking for an enthusiastic, motivated and committed individuals to join our team as a Youth Support Officer.
YOUTH SUPPORT OFFICER
Working with the Family and Youth Services team you will lead in our youth engagement work, delivering our existing programme of events, projects and services for young people living with heart disease. This role also offers the opportunity to develop new and innovative services to further grow the support structures for these young people.
Essential Requirements:
- Degree qualified or hold professional qualification
- Minimum 2 years' experience working in the field of family support.
Key Responsibilities:
- Engage and work with young people in the development and implementation of youth services
- Delivery of projects, events and residentials for young people
- Support for young people when accessing specialist clinical advice and services
- Identify new and innovative opportunities to enhance CHT's youth services and empower the young people we support.
This post will be based in Belfast, covering Northern Ireland.
This post is a Fixed term contract for 2 years.
Application closes 5pm Tuesday 25th May.
For an application pack please email [email protected]
Children's Heartbeat Trust reserve the right to interview only those candidates who appear from the information provided to be the most suitable for the job.  We are an equal opportunities employer.
Interviews will be held on Monday 7th & Tuesday 8th June 2021.
Closing Date
Tuesday / 25 May 2021 5:00pm
5:00pm
Contact Details
Howard Building. HF12
Twin Spires Centre,
Belfast
BT13 2JF
United Kingdom