Job | Part Time
Youth Coordinator
Other
£7222.50 (Gross salary) Part Time Hours 16 Hrs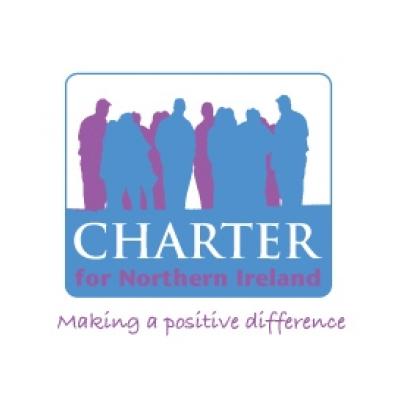 The post holder will be responsible for the delivery of Charter NI's Central Good Relations Programme. The youth coordinator will complete the successful delivery for all aspects of this project by carrying out the key duties. Contracted to 31/3/22
Ensure the TBUC outcomes that the TEO's good relations programme is a main focus to the project in all aspects.
Responsible for organising, delivering and planning of actions agreed in the Learning through the Divide Action plan.
Ensure that all structures and communication systems are set up so that programme is delivered successfully and on time.
Ensure that all programme elements are reported to the appointed Charter NI Management team on a regular basis.
Work in partnership with facilitators in Short Strand Partnership and staff members from Charter NI in the area of inner East Belfast.
Ensure that all paperwork, financial and administrative relating to TEO Central Good Relation Programme is completed correctly and that is received on time.
Ensure any reports required by the funder are completed and presented on time.
Ensure that all collaborative activities between the partner groups are implemented successfully.
Ensure that end of programme events is planned and implemented successfully
Ensure that the delivery of the programme is rolled out in accordance with the programme schedule & work plans and that the programme detail achieves maximum impact
Ensure the appropriate young people are identified and carried through the programme with maximum impact based on overall objectives
Any other duties that Charter NI deem necessary.
Closing Date
Monday / 21 June 2021 4:00pm
4:00pm
Contact Details
Caroline Birch
Operations Manager
275 Newtownards Road
Belfast
Bt4 1AF
United Kingdom
Files
CNI LTD Application 2021.pdf