Volunteering
Wish Visitor
Information, Advice & Advocacy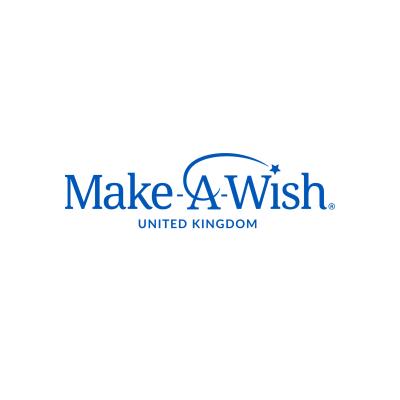 We're looking for friendly and reliable volunteers with great listening skills and experience of working with families/children. You'll be visiting children referred to us, at a time that suits them - and helping them to discover their One True Wish.
We're looking for volunteers in Londonderry, Coleraine and North East, Newry, Armagh, Dungannon, Portadown, Magherafelt, Ballymena, Downpatricks and South West.
Why we need you
We need you to be the face of Make-A-Wish for the family and begin the exciting journey that realises a child's one true wish. Our Wish Visitors play an essential role in exploring the imaginations of children and providing these valuable insights to our Wishgranting team. 
We aim to grant over 1,000 wishes each year. It's a team effort - and we simply can't do it without you. We'd be asking you to commit to at least 3 visits a year, whilst ensuring that you kept yourself up to date with all relevant updates and training. 
 
What will I be doing?
You'll be calling the family to arrange your visit, and then liaising with another Wish Visitor volunteer to set a date
You'll prepare for the visit and do everything you can to ensure that it's the best possible experience for the child
During the visit you'll use a variety of tools and techniques, which will inspire the imagination of the child and help you discover their One True Wish 
After the visit you'll write a summary report of the child's wish and any other relevant details
From time to time, you may be encouraged to support the granting of a wish in your area. This may include providing your local knowledge for venues, services etc. It may be helping coordinate activities or you may actually get a chance to be there on the wish day itself!
You will be expected to complete relevant training and ensure that you keep up to date with Make-A-Wish updates and any changes within our Wishgranting process
You'll keep your Volunteer Manager up to date with any significant issues, changes or successes, and will be encourage to keep in contact with your fellow Wish Visitors in your area also 
What skills and attributes do I need? 
Ability and confidence in talking to children
Committed and a desire to put the needs of the family first
Intuitive ability to react to a family's situation 
Empathetic, tactful and respectful 
Excellent listening and communication skills 
Written communications skills with the ability to accurately reflect the words and wishes of children 
Recognise the importance of confidentiality 
Be able to maintain professional boundaries
Be reliable with a degree of flexibility
Being abreast of popular trends with children and young people 
 Have access to a car or local good transport links and be willing to attend wish visits within a 30 mile radius of your home address
Access to the Internet and confidence in using it, as well as being a proficient user of Microsoft Word 
How much time do I need to commit?
As a Wish Visitor you'll carry out at least 3 wish visits a year - you may have the opportunity, and choose to do considerably more! Wish visits can last anything between 30 minutes and two hours.
Outside of the visit itself, you'll also need to make time to contact the family to arrange the visit, and to write the report afterwards. You will also need to factor in travel time.
You'll need to be flexible as visits are arranged at times convenient to the family – this could be a weekday, evening or weekend - so the more flexible around timings you are, the better!   
What support will I be given?
Online Volunteer Welcome Induction about Make-A-Wish 
Training specific to your role will be provided (you'll also be required to do some modular training on-line)
Ongoing support will be provided by your designated Volunteer Manager
Support and advice from other Wish Visitors and the opportunity to shadow an experienced Wish visitor for the first few visits
Access to our online Volunteer Community – WishNet - where you'll be kept up to date with latest Make-A-Wish news and information 
Reimbursement of out-of-pocket expenses  
What will I get from volunteering?
Meet new people and make new friends in your community
The ability to manage the time you give around your current commitments
First-hand experience and satisfaction in knowing you're making a real difference to the lives of seriously ill children and young people
Unique and invaluable experience of working with children and families 
Where will I be based? 
You'll be home-based but visiting children, young people and their families within a 30 miles radius of where you live.  
Should you be successful in your application, you'll be required to attend a training session in Belfast – 6th Nov (Tues).
Closing Date
Sunday / 31 March 2019 11:14am
11:14am
Contact Details
For an informal chat about this role, please contact the Volunteering Team at [email protected] or on 0118 304 2777.
Any
Station Road
Various
BT41 4LL
United Kingdom