Your posting is archived, and is not visible to visitors
Jobs are automatically archived on the closing date and you cannot move it back to published again.
Job | Part Time
Welfare Officer- London
Information, Advice & Advocacy
£12,832.32
16.00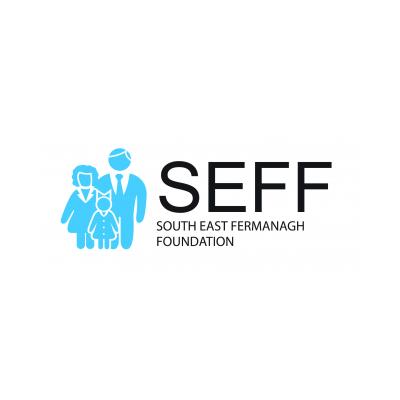 JOB DESCRIPTION: WELFARE OFFICER (TROUBLES PERMANENT DISABLEMENT PAYMENT SCHEME (TPDPS)
JOB DESCRIPTION: WELFARE OFFICER- LONDON
(TROUBLES PERMANENT DISABLEMENT PAYMENT SCHEME (TPDPS)
Location:                London (remote working initially)
Hours of work:      16 hours per week
Salary:                   £12,832.32 Gross plus (inclusive of cost of London living) 6% Pension (funded initially until 31/03/2022 but  may be extended subject to                                                   further funding being secured)
Closing date for applications: 1pm on 9th April
Background
The South East Fermanagh Foundation (SEFF) was founded in 1998 in Northern Ireland to provide practical and emotional support for individuals who had been through traumatic experiences as a consequence of 'The Troubles.'
Over the years SEFF's development as a provider of services for victims/survivors has evolved and in the last four years, additional focus has been given to developing the case of need for victims/survivors based in Great Britain ensuring they also have access to support services alike their Northern Ireland counterparts.  
SEFF now have an office in Finsbury Park in London. We are recruiting a welfare officer based in London. You will work alongside our London Staff team which comprises of an Advocacy Support Worker and a Health and Wellbeing Caseworker and remotely with your counterpart who will be based in Manchester.
Mission Statement
'Supporting Victims and Survivors, Strengthening Communities.'
SEFF's core services include:
Signposting services, advocacy services, justice, truth and acknowledgement programmes and initiatives, counselling support, welfare/benefits advice + appeals/tribunals representation, respite events, volunteering opportunities, personal development, national and international projects.
The Post
This post has been developed as part of the VSS Programme.  
Purpose of the Role
The Welfare Officer role has been developed in order to support victims/survivors engaging with the Troubles Permanent Disablement Payment Scheme and their broader interaction with the wider welfare and benefits system. There will be two welfare officers in Great Britain, one in London and one in Manchester.  
Duties
To deliver a confidential, impartial and objective welfare advice service to victims and survivors of The Troubles living in Great Britain. This will include face to face (centre or home visits), emails, telephone calls, Zoom/Microsoft Teams meetings. To provide representation for SEFF clients at all stages of the pensions process, including the appeals stage. Remote working will be in place initially, with a phased return to the physical office when possible.
Key Responsibilities:
Welfare
1.    Be proficient in the rules and regulations associated with the Troubles Permanent Disablement Payment Scheme (TPDPS).
2.    Follow up and prioritise referrals to the welfare advice service, advising and assisting clients.
3.    Provide information to clients on welfare benefit rules/tests and processes so clients are empowered and have a better understanding of the welfare benefits                system and welfare reforms which may affect them.
4.    Maximise client's income by completion of The TPDPS process or undertaking benefit checks, benefit and better off calculations and identifying other means of             practical support.
5.    Prepare for Mandatory Reconsideration hearings and appeals.
6.    Prepare written submissions for appeals, research commissioner decisions and abide by the TAS Code of Practice in providing Social Security Appeal                           representation.
7.    Provide effective representation at Social Security and Disability Appeal Tribunals.
8.    Assume responsibility for the management of case files including the accurate inputting of relevant case details onto the organisation's computerised Advice Pro           case recording system and maintaining timely and up to date records.
9.    To keep updated with the changes in law relating to welfare reform and the benefits system.  
Social Policy & Lobbying
10. Identify, record and follow up social policy issues as they arise and report these issues to the Director of Services.
11. Contribute to social policy research and papers as requested.
---------------------------------------------------------------------------------------------------------------------------------------------------------------                                    
Person Specification
Job Title: Welfare Officer (Troubles Permanent Disablement Payment Scheme)  
Qualifications and Education:
Essential Criteria
Completion of welfare reform courses to demonstrate ongoing professional development.
 Desirable Criteria
 
 CPAG accredited qualification in Welfare Rights. 

 CPAG qualification in Tribunal Representation or equivalent.

 Level 6 Qualification (Degree)  
·  Experience:

Essential Criteria
At least 1 years' experience of working in a welfare rights setting within the last two years.

Experience of assisting clients in preparing reviews and mandatory reconsiderations of benefit decisions. 

Experience in the use of IT, software, Microsoft programs, and in the use of CRM (e.g. Advice Pro)
Desirable Criteria
    Experience of representing clients at Social Security and Disability Appeal tribunals or similar appeals. 
 Essential Criteria
Demonstrable knowledge of recent welfare reforms and universal credit. 

 Demonstrate the ability to identify and report social policy issues to effect change.  
Desirable Criteria
 Demonstrable knowledge of welfare supplementary payments.

 Demonstrate knowledge of housing rights in regard to issues which may affect victims and survivors.

Awareness of financial support schemes that are available to victims/survivors.
Essential Criteria
Demonstrable ability to understand complex information and legislation. 

Excellent, listening, written and oral communication skills.

Flexible approach to working hours.

Flexible approach to travelling to other centres. 

Demonstrable ability to plan, prioritise and organise own workload.

Caring and empathetic approach to the victims of trauma.
Applications for this role are welcomed initially to the Office Manager Emma Burton via email: [email protected] enclosing Resume and cover letter. Applicants to be shortlisted will be required to complete a SEFF application at a later stage in the process. 
Closing Date
Friday / 09 April 2021 1:00pm
1:00pm
Contact Details
Applications to be sent by email to Emma Burton- Office Manager
18 Hanway St
London
W1T 1UF
United Kingdom
More Information
The address for this role is only an office base, and this role is placed in the community.