Your posting is archived, and is not visible to visitors
Jobs are automatically archived on the closing date and you cannot move it back to published again.
Job | Full Time
VOYPIC_Area Manager
£34,728- £39,890
37.50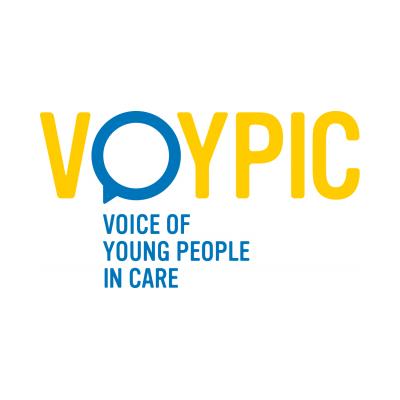 Voice of Young People in Care is seeking as Area Manager to join our team. We are looking for a highly skilled professional who can represent VOYPIC to the highest standards and work to take positive action for children and young people.
JOB PURPOSE:
As a member of VOYPIC's leadership team, the area manager will lead a multidisciplinary team to promote the rights of children and young people living in and leaving care, ensuring their voice is at the heart of all decision making. The area manager will be responsible for quality engagement with children and young people in care and care leavers in the eastern area. The post holder will be responsible for the direct delivery of independent advocacy and participation programmes to children and young people in the community and in a number of specialist facilities. They will also ensure that children and young people are afforded every opportunity to share their views and experiences to influence positive change. The post holder will be responsible for the management, support and professional supervision of a team of eight. He/she will also be responsible for team development, quality assurance of service provision, safeguarding children and young adults, and the provision of high quality management information.
MAIN TASK
Deliver Services to Children and Young People
To lead, manage, and motivate up to circa 8 direct reports, with shared responsibility for the engagement and support of volunteers
Ensure that systems are in place to provide a consistent and appropriate response to requests for support for children and young people
Ensure the good quality of services and support provided to children and young people that are consistent with the policies and procedures of VOYPIC, particularly child-protection and adult safeguarding procedures
Manage and develop team resources including programme budget as required
To proactively lead and manage service provision, working closely with internal and external stakeholders as necessary, to ensure that progress on delivery and specified targets is monitored and reported regularly.
To address and find resolution of any issues to the satisfaction of stakeholders Ensure that all agency policies and procedures are implemented, and standards of practice are implemented
Attached CV's will not be considered, either in lieu of the application form or in conjunction with it.
Please download the application form and Monitoring Form at the following link:
https://hr.breathehr.com/v/area-manager-belfast-and-south-east-15116
It is the responsibility of the applicant to ensure that they upload the:
1. Application Form
2. Monitoring Form 
 to the following link: https://hr.breathehr.com/v/area-manager-belfast-and-south-east-15116
Closing Date Monday 8th March at 12 noon.
Closing Date
Monday / 08 March 2021 12:00pm
12:00pm
Contact Details
If you have any queries please contact:
9 Botanic Ave
Belfast
BT7 1JG
United Kingdom
Files
Area Manager - Info pack FINAL.pdf