Volunteering
Volunteer Social Group Helper Coleraine
2.00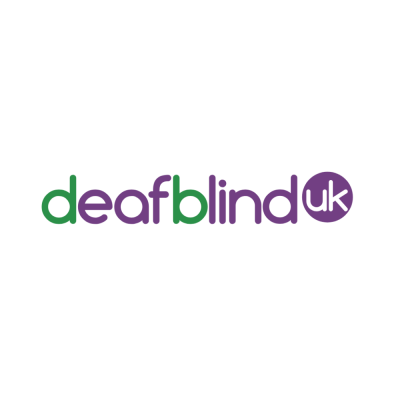 Come and join the fun ….We need friendly, outgoing people to assist at our monthly group meetings. Our members really enjoy getting together each month to have a good chat and a catch up.
How can you help… Our friendly Group Volunteers are a fantastic support to our members and we are looking for those special people who can bring that extra sparkle to our Coleraine Social Group that runs on the 2nd Tuesday of the month from 2.00-4.00pm.
As a volunteer in this role, your tasks would be varied and typically would include meeting and greeting at the start of each session, assisting with lunch and refreshments and being available to chat and spend time with those attending.
Sometimes, we get out and about on a day trip or enjoy a meal out so being a car driver would be useful too.
We would be very interested in anyone who has a particular talent…so if you are a singing superstar, enjoy quizzes and crafting or have a few magic tricks up your sleeve, your skills could make all the difference to our group.
Whatever your talents, a friendly, welcoming manner is essential!
Guiding our deafblind members may be required and you may also be required to push a wheelchair. Full training and 1:1 support is provided to all our volunteers as well as further learning opportunities once in the role.
Volunteer role
Social Group Helper
Volunteer manager
Sensory Support Officer
Where you will be based
Community
Why we want you
Deafblind UK have many groups set up to support those with sight and hearing loss. Each group's aim is to be an inclusive, supportive and welcoming space.
As a Group Volunteer you will provide support to our social groups, enabling members to widen their social networks and friendships and make the most of their monthly meet ups.
This role may include: • Preparation of drinks • Communication and guiding support • Group and one to one conversations and assisting with equipment • Organise monthly social groups, including activity planning and transport supporting Deafblind UK members • Welcome and support any visiting speakers, activity providers, etc. • Organise or promote regular coffee mornings or meet ups • Keep simple but accurate finance records such as balance of petty cash account • Opening and secure closing of premises.
What you will be doing
Supervising group members and support them to engage in the activities within the group
Taking charge of communication and guiding support as needed with deafblind individuals, enabling all deafblind members to be fully involved in the group's activities
Supporting the development of new activities within the group
Promoting engagement in presentations and other activities offered to the group from various guest organisations
Where appropriate, assist with the preparation and distribution of refreshments within the group
Encouraging conversation between group members.
(If required), collect subs, assist with raffles, collect donations and complete attendance registers
Helping to supervise, organise and facilitate each session, including setting up the room where the activity will take place; organising drinks and biscuits; starting and maintaining discussions.
Providing communication and guiding support as needed to enable all deafblind members to participate fully.
Maintaining the conduct of the group within existing Health & Safety policies, Covid guidance and risk assessments
Providing regular updates of your volunteering activity to your named Deafblind UK contact
Inputting into organising and planning upcoming group activities with the agreement of the members
The skills you need
Confidence with a warm, friendly and engaging manner
To be able to empathise with the pressures on deafblind people, their families and understand the need for support
A sense of humour!
Are self-motivated with an ability to work on own initiative
Have excellent communication and organisational skills with the ability to work on own initiative
Are reliable, confident and responsible individual, with enthusiasm and effective interpersonal skill
Are able to demonstrate sensitivity and understanding of the needs of people who have sight and hearing loss
Have a willingness to learn communication and guiding techniques to meet the needs of the deafblind person / people
Have experience in organising group activities and session planning
Are confident in handling cash and logging information
What's in it for you
Opportunities to meet like-minded people in your community
Be part of a friendly and dedicated team
The satisfaction of knowing you will be making a difference to real people's lives
New communications skills
Establishing positive employability skills to help you in your career path
We ensure all volunteers who join our team are well equipped to undertake any tasks and will provide training and supervision throughout your journey with us. Any specific training will be outlined within your onboarding and induction stages and then discussed at your reviews with your named lead contact.
Closing Date
Friday / 31 May 2024
5:00pm
Contact Details
Vanessa Bradley 
Volunteer Coordinator 
National Centre for Deafblindness
Paston Ridings 19 Railway Court
Peterborough
PE4 7UP
United Kingdom