Volunteering
Volunteer Girlguide Youth Coach
unpaid
0.02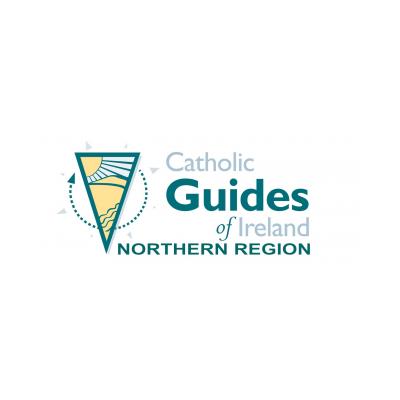 Fun, friendship, experience for your CV? Have your children grown up and you now have 2 hours to spare? or maybe you want to do good for the community. If you are 18 years and over (we would encourage women of all ages to apply) come join CGI Girlguides.
The Catholic Guides of Ireland is a voluntary Youth Work Association, operating since 1928. We actively promote diversity and inclusion and welcome girls and women regardless of religion from all walks of life.We are part of WAGGGS, a worldwide movement of over 10 million girls and women in over 145 countries. In Northern Ireland we have 25 Girlguiding units, with the majority of units needing volunteer Girlguide Youth Coaches. 
The majority of our Girlguiding units will meet for two hours, one night a week. The units operate during school term time only. The Association realises that life can become a bit hectic, and therefore volunteers may need to dip in and out at times, and that's absolutely fine.
Each week the Unit Leader with assistance from the other Guide Leaders/Coaches will help the children and young girls follow their Guiding programme. The girls will complete crafts, environmental work, learn about different cultures, visit the zoo, take part in many outdoor activities, go to pantomimes, camping and much more. You will be directed, so don't worry about not knowing what the girls should be doing. It's all about having fun, both for the young people and the Guide Leaders/Coaches.
There are five Guiding sections
Cygnets:   Age 5-6
Brigini:      Age 6/7-10
Guides:    Age 10/11-17
Rangers:  Age 14+ 
To become a Girlguide Youth Coach, you must be 18 years and over. There is no upper age limit, as our Association has members from eighteen to eighty. There is no Guiding experience required as you will be trained, and there will be plenty of support. We will put you through your Enhanced Access NI and pay for this.Safeguarding and Guider step 1 is compulsory. The training is carried out over a couple of days in regional headquarters in Belfast. First Aid training is also made available.
There are several awards that can be achieved such as the Millennium Volunteer Award, the Duke of Edinburgh Award and the Oisin Award. These are limited to a certain age group, but there are other training opportunities available for those outside the age groups. 
Our Expectations
We are looking for people who are enthusiastic about helping our girls develop their skills and confidence. Someone who can laugh and have fun. Someone who wants to go home feeling satisfied that they are helping our girls acquire important life skills.
The Role
You would be reasonably expected to volunteer for
Two hours, one night a week
Be responsible
Attend at the agreed times
Notify the appropriate person if unable to attend
Agree to accept and adhere to CGI'S policies
Respect confidentiality
Be honest and open
Attend training and support sessions
Acknowledge decisions made by others and giving input where possible
For more information follow us at www.girlguidesireland.ie
Closing Date
Wednesday / 30 December 2020 11:00pm
11:00pm
Contact Details
Catholic Guides of Ireland Northern Region
St Francis De Sales, 55 Beechmount Drive
Belfast
BT12 7LU
United Kingdom
More Information