Your posting is archived, and is not visible to visitors
Jobs are automatically archived on the closing date and you cannot move it back to published again.
Volunteering
Volunteer Cycle Leader, Forth Meadow Community Greenway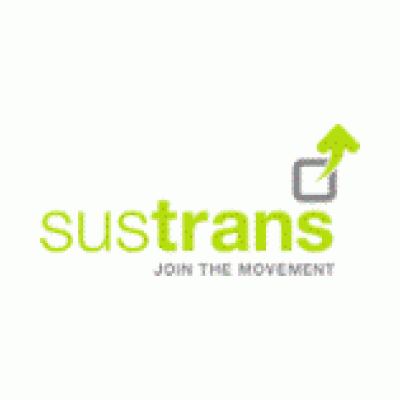 We're looking for local volunteers who will help lead bike rides on Forth Meadow Community Greenway to encourage people of all ages to cycle more, regardless of their current level of cycling.
Role: In your community
Location: Forth Meadow Community Greenway
Time commitment: 30 hours free training March to December 2021
Type: Volunteer role
Closing date: Ongoing
Reference: 26012021
Why become a Sustrans volunteer?
Our volunteers are what make Sustrans special. They look after the National Cycle Network and support others to be more active.
They help people discover the joys of cycling by hosting led rides in their area. They teach children to ride a bike safely. And they run promotional stalls at local events.
Whatever the activity, Sustrans volunteers are making a real difference in their communities.
As a Sustrans volunteer, you'll have access to resources and equipment to allow you to connect with people about sustainable travel.
A staff supervisor will also be available to help you develop your skills and abilities.
  
What does a cycle leader volunteer do?
Your role as a cycle leader will involve:
attending required training such as ride manager, mediation, first aid and safeguarding
planning suitable routes for inclusive group rides in your local area
highlighting the benefits of cycling to people's physical and mental wellbeing
being able and willing to act in accordance with organisation policies and procedures
completing risk assessment templates before the ride
carrying out basic bike checks, following training
recording volunteer activities and hours online
helping people to get on bikes and have fun on the Forth Meadow Community Greenway.
    
What we're looking for
To apply for this role you should: 
be a regular cyclist, on or off-road, who would like to help enable others to enjoy the greenway 
have an inclusive and motivating attitude to people of all cycling abilities 
ideally, but not essential, have experience of participating in organised group rides.
  
Time commitment
Be able to commit to 30 hours of free training between March and December 2021.
Attend the required training provided in accordance with current Covid-19 government restrictions and NHS guidance.
To offer led rides on and around Forth Meadow Community Greenway regularly following the training.
  
Training and support offered
Welcome session: All things bike, 1.5 hrs
Mediation training (certified), 16 hours
Bike Fix Basics, 1.5 hrs
Ride Manager training (certified), 14 hours
Safeguarding training, 1-2 hours
First Aid training, 8 hours.
You'll also have direct contact with your Sustrans volunteer coordinator.
And when agreed in advance, travel expenses and the cost of lunch at any full-day training and volunteering sessions can be reimbursed.
In addition, Sustrans holds training and networking days open to all volunteers across Northern Ireland and the UK.
  
Our partnership
Sustrans works in partnership with Belfast City Council and Intercomm for the Forth Meadow Community greenway volunteer project.
We will share your contact details (name, email address, telephone number and address) to enable them to contact you in relation to volunteering on the greenway specifically.
 
For more information and to apply, visit the Sustrans website, email [email protected] or call Rachael on 07876 453 515.
Closing Date
Monday / 31 May 2021 5:00pm
5:00pm
Contact Details
To find out more about the project visit www.sustrans.org.uk/ForthMeadow
North and West Belfast
Belfast
BT12 7QJ
United Kingdom
The programme is financed through the European Union and managed by the Special EU Programmes Body (SEUPB).