Volunteering
Volunteer Coordinator - Voluntary Post
Management
n/a
7.00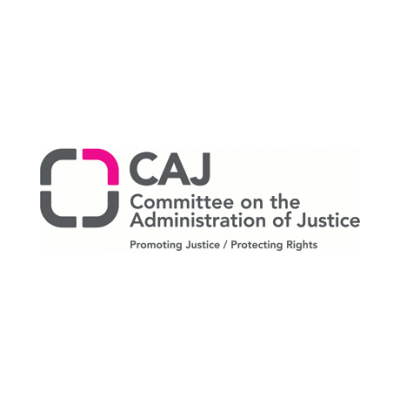 CAJ is an independent human rights organisation based in Belfast working for peace and human rights on the basis of international standards.
We are now seeking a person to work voluntarily for the organisation to coordinate and support other volunteers. The aim is to help build a new generation of human rights activists and to provide practical help to a small, though highly influential, human rights organisation.  CAJ uses volunteers in a number of ways.  the roles include legal research, event organisation, administration support, the "diary" for Just News and court or event observation.   Depending on the nature of the work, volunteers may work on or off-site.  Volunteers are paid reasonable travel and lunch expenses.
The duties of this voluntary post would include:
Encouraging people to volunteer (for example by speaking at university classes)

Helping the organisation develop and manage projects for volunteers

Matching volunteers with tasks

Supporting volunteers in fulfilling their tasks

Assisting the Office Manager in volunteer induction

Applying CAJ volunteer policy and ensuring that volunteers understand and sign relevant undertakings

Advising CAJ on volunteer policy and operations
Closing Date
Saturday / 30 November 2019 5:00pm
5:00pm
Contact Details
Please email  [email protected] with your CV and a short declaration of interest specifying your relevant knowledge and experience.
1st Floor, Community House, Citylink Business Park, 6A Albert Street, BELFAST
BELFAST
BT12 4HQ
United Kingdom
Files
CAJ Volunteer Coordinator - Voluntary Post.docx