Job | Full Time
Trainer Ref:SS2226
£25,706.00 per Annum in addition;7% Employer Pension, Annual Leave Buyback Scheme, 25% employee discount in all our social enterprises, Employee Healthcare Scheme, Bonus Scheme and more
37.00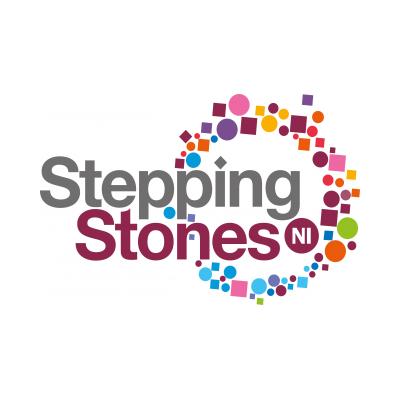 Stepping Stones NI is looking to recruit a Trainer to join our team in Lisburn. If you share a commitment to our vision, mission and our values and believe in the work we do, we want to hear from you.
Reporting directly to the Training Services Coordinator this post is an important role within the Training Services Team. The Trainer will work 100% of their time on the ESF programme and will be responsible for effective delivery of in house, external and accredited, non-accredited and, bespoke, training programmes at Stepping Stones NI, that meet the needs of clients with learning disabilities/difficulties.
You will work directly with trainees, clients and other stakeholders to identify trainees/clients appropriate for the service, and to also ensure that through training delivery all individual needs are met. The outcome of which being a positive contribution to, and improvement of the lives of people with learning disabilities and difficulties, and development or personal, social and employability skills.
The post requires an individual with excellent organisation and communication skills, as well as an understanding of the difficulties faced by our client group, demonstrating a high degree of empathy to ensure that each client realises their potential. The individual will also have strong interpersonal skills to connect and build a wide range of connections including internal departments, parents/ guardians, social workers.
The role requires an individual with enthusiasm and motivation. The post holder will have the capability to be a self-starter and enjoy working to KPIs and targets. Stepping Stones NI offers a diverse working environment with an opportunity to positively and directly impact upon people with learning disabilities and difficulties through the delivery of service lines
Fixed term contract until 31st March 2023 (with possibility of extension subject to funding)
Closing Date
Friday / 09 December 2022 4:00pm
4:00pm
Contact Details
Beyond HR (Recruitment)
Head Office
22-24 Henry Street
Ballymena
BT42 3AH
Stepping Stones
39 Seymour Street
Lisburn
BT27 4SY
United Kingdom
More Information
To apply for this position please use the following link:
any problems please email Lynn at [email protected]
Files
Trainer JobDesc Nov 2022 SS2226.pdf
Stepping Stones NI Our Vision Mission and Values.pdf
This project is part funded through the Northern Ireland European Social Fund Programme 2014 - 2022 and the Department for the Economy