Volunteering
Telephone Wellbeing Volunteers
N/A
2.00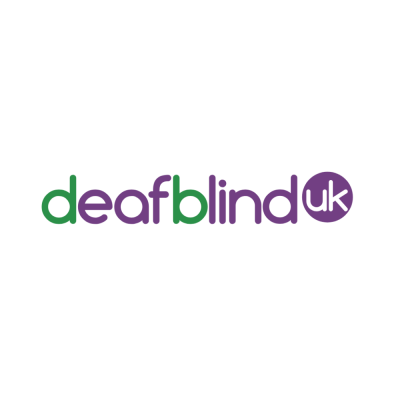 Keeping in regular contact with our members to check on their wellbeing is one of our key services.
We like to ensure that our members are receiving the best support possible from us; we do this by staying in touch with wellbeing calls, establishing how they are and going into general conversation. By asking how someone is, this may lead you to understand that they are lonely, depressed, needing some help in using technology etc -  all areas where Deafblind UK can then follow up with support or it may be that they are absolutely fine and just happy to receive the phone call!
How can you help…
We are looking for confident, chatty and friendly individuals who can hold short conversations with our members over the phone. You could be chatting about similar interests or learning about their lives while making that 'check in' call - Whatever the conversation you'll be making a positive difference.
Something as simple as phone call could brighten up our members' week!
You don't need to be local to the member and you don't need experience to become one of our Wellbeing Callers. The majority of our members communicate with clear speech so no specialised skills or knowledge is required. You just need to be comfortable talking over the phone, engaging, able to instigate conversations and commit to a regular weekly time slot to make calls to our members. We provide full training and ongoing support as part of your onboarding and the opportunity to join our growing team of amazing volunteers.
Yes this is for me…..How do I apply?
Please click on the 'Apply' button and complete the short application form,
What is the role of a Telephone Wellbeing Volunteer?
A Wellbeing Volunteer undertakes weekly calls to a range of members to check on their wellbeing. Offering support, advice, guidance and information over the telephone where needed.
What's involved?
As a Wellbeing Volunteer you will:
Contacting members to see how they are, check on their wellbeing and if they require any further support from us
Provide emotional support to members
Contact members on their birthday
What times do I need to commit to?
This role ideally requires a commitment of 2 hours a weekly at a set time and is based from home.
What do I need
We require you to have Wifi and access to a PC, tablet or mobile device. This is to allow you access to the Deafblind UK calling system and provide feedback on calls you make.
This role would suit someone who …
Is confident and has good communication skills but also someone who may be wanting to build their confidence levels
Has good listening skills
Has a warm, friendly and engaging telephone manner
Can empathise with the pressures on deafblind people, their families and understand their need for support
IT skills
Is self-motivated with an ability to work on your own initiative, within the environment of a supportive team
Able to enjoy interacting with our members over a wide range of subjects 
What are the benefits to you?  
Be part of a friendly and dedicated team
The satisfaction of knowing you will be making a difference to real people's lives
New communications skills
Experience of an office environment that can be added to a CV
How do we support you?
We ensure all volunteers who join our team are well equipped to undertake any tasks and will provide training and supervision throughout your journey with us. Any specific training will be outlined within your onboarding and induction stages and then discussed at your reviews with your named lead contact.
All volunteers also have access to the Deafblind UK Volunteer Hub and a dedicated Deafblind UK contact.
Please click on the 'Apply' button and complete the short application form, alternatively to find out more you can contact our Volunteer Recruiter on 01733 973432.
Closing Date
Friday / 05 November 2021 9:00am
9:00am
Contact Details
National Centre for Deafblindness
19 Rainbow Court Paston Ridings
Peterborough
PE4 7UP
United Kingdom