Job | Full Time
Team Leader
Carer Professions
£11.88 per hour plus sleep in rate - £50 per sleep in
37.00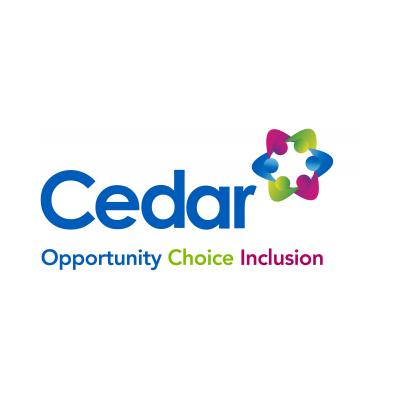 Croft Communities is seeking to recruit the following staff member: Team Leaders: Supported Living - Job Ref: 23-241-TLSL-CROFT-WEB
Croft Communities is seeking to recruit the following staff member:
Team Leaders: Supported Living  - Job Ref: 23-241-TLSL-CROFT-WEB

Hours:                  37 hours per week
Salary:                  £11.88 per hour & sleep in rate (£50.00 per sleep in)
Contract:              Permanent        
Location:              Supported Living-  (Croft Communities, 71 Bloomfield Rd Bangor)
Closing Date:       4th October 2023 at 10am
We are currently offering a Welcome Bonus totalling £500: The bonus will be £250 on successful   completion of 6 months' service and a further £250 on the first anniversary totalling £500.

The Service:
Croft Communities provide Supported Living support to adults with learning disabilities. The Team Leader is part of the management team at Croft Communities and will support the Registered Manager to meet the Domiciliary Care Agencies Regulations (Northern Ireland) 2007 and the DHSS&PS Domiciliary Care Agency Minimum Standards.
 
The Role:
Team Leaders will carry out the following: 
They will ensure the NIHE "Supporting People" contractual requirements and standards are met and maintained.

The team leader will support the Registered Manager to develop and implement personalised care/support plans and individual risk assessments to meet individual needs.

They will support the Registered Manager to ensure the delivery of quality care and support.

The Team leader would assist service users with activities of daily living and facilitate inclusion of service users in a broad range of activities.

The role requires participation in the delivery of person-centred care, including personal care and promotion of a team approach at all times with positive and constructive working relationships for the benefit of the service user.

Team leaders will also support with the management of budgets and resources effectively. The team leader will mentor and supervise the Support team. Team leaders must be available to work flexibly and be available to work unsociable hours and public holidays on a rotational basis, including sleep-ins.

This list is not exhaustive of duties required. 

Benefits:
Annual Leave 6.4 weeks  in each leave year (inclusive of public and bank holidays). This increases with length of service, up to 33 days per year.

Paid breaks

Parking

Tea and coffee available

Paid annual NISCC registration fees

Commitment to development of employees through paid training and learning opportunities, including QCF qualifications.

Auto-enrolment pension scheme, 5% employee contribution and 3% employer contribution

Occupational Sick Pay (20 days full pay after 2 years' service)

Employee Assistance Programme including access to 24/7 Doctors support

Health Cashback Scheme

Special offers at over 600 leading high street and online retailers
Essential Criteria:
GCSE Maths and English A*-C or equivalent

Level 3 Diploma in Health and Social care or relevant equivalent

Two years previous experience in a social care setting providing support/care

Working knowledge of learning disabilities and associated needs

Effective Communication and IT skills


 
Apply online at: https://cedar-foundation.getgotjobs.co.uk/home
CEDAR FOUNDATION IS AN EQUAL OPPORTUNITIES EMPLOYER