Job | Full Time
Support Worker- Rainbow Lodge
19,671-21,515
39.00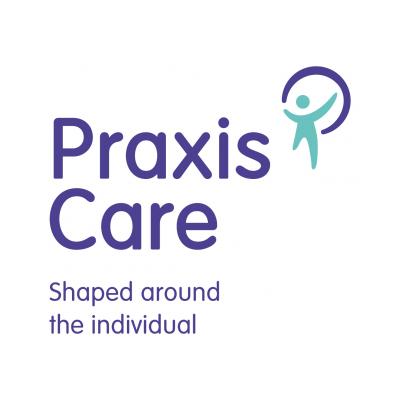 We are seeking Support Workers to join our Children's service in Rainbow Lodge Interviews will take place on the 29th August 2022 Due to nature of the service you must be 21 years or older to apply Drivers License is an essential criteria
Are you looking for a part-time or full-time career that will develop you, challenge you and allow you to make a difference in the lives of others?
Praxis Care supports individuals with mental ill health, autism, learning disabilities and dementia; providing innovative, professional, high quality support services to people across the spectrum of need and particularly at the higher level of complexity in Northern Ireland, the Republic of Ireland, England and the Isle of Man.
Praxis Care is currently experiencing exceptional growth and, as a result, have the following vacancies within our Children's Services:
Support Worker
Rainbow Lodge, Ballymena
Rainbow Lodge is a Residential and Short Break Children's Unit that is operated by Praxis Care. Praxis Care operates the service under a contract with Northern Health and Social Care Trust. All enquires or referrals to the service should be addressed to the Northern Health and Social Care Trust. The Project complies with the National Minimum Standards as set out in the Children's Home Regulations. The Project cares for children and young people between the ages of 5-18 years. All children and young people will have a Severe Learning Disability and Associated Behaviours of Concern.
The Project operates from a 6 bedroom bungalow. The building is split into 2 sides, 1 for children who reside on a permanent residential basis and 1 side for children who avail of Short Breaks.  The maximum number of children on any one night is 6. We currently have 16 children who avail of the short break service on a needs assessed basis. The project has 2 large enclosed gardens with adapted play equipment. All children who live in Rainbow must have an Educational School Placement and at evenings and weekends we offer a wide range of activities based on the children's needs and wants.
At Rainbow Lodge there will always be at least 5 staff during the day Monday – Friday and at evenings at least 9 staff at any one time. During the night we have a minimum of 3 with an additional 1 on a sleepover.
For more details please contact the Scheme Manager on: +44 (0)  28 25639384
Support Worker
6 x Full time positions available
4 x Part time positions available
*£19,671,60 – 21,515.00
 £9.70 - £10.61 per hour
*Salary based on working full time hours. Salary dependent on qualification/experience.  Where the role requires sleep-ins a minimum additional payment of £45 per night applies. Full time, part time, and relief roles are available and can be discussed at interview.
In addition to competitive rates of pay, Praxis Care provides:
A Great Work Environment
Compassionate culture

Comprehensive training and 24/7 team support

Continuous professional development/training including the opportunity to gain recognised qualifications related to your role e.g QCF3/5

Career progression opportunities

Opportunities for additional hours
Care For Your Physical And Mental Health
Paid annual leave, which increases with length of service

Occupational sick pay

Employer funded Healthcare scheme which includes savings on high street retail outlets and gym membership

PPE provide

Confidential counselling service

Save on the purchase of any bicycle on the Organisation Cycle to work scheme

Eye test vouchers

Access to information portals

 

& assistance through 3rd party vendors on areas related to your Mental, Physical and Financial Wellbeing
Additional Financial Benefits
Coming soon: Early Access to earned wages through the employer salary advance software

Pension plan

Refer-a-friend bonuses

Death in service benefit

Long service awards
As an organisation we are dedicated to ensuring that all of our employees are equipped to carry out their role. We therefore provide comprehensive training that all employees complete before taking up their new career within Praxis which will last for 2 weeks and cover all of the information and training you will need.
Closing Date: 19th August 2022
Interview Date: 29th August 2022
To see what our staff have to say about working for Praxis Care please visit: https://youtu.be/AGvIqLDTagY
For any other queries please contact:
Email:               [email protected]
Telephone: (+44) 7786 618 343
A waiting list may be created to fill similar vacancies in this jurisdiction which may arise within 9 months of the interview date.
This organisation is committed to safeguarding and promoting the welfare of vulnerable individuals and expects all staff and volunteers to share this commitment. Background checks including, but not limited to, a satisfactory reference from your current employer and enhanced Police Check will be required for all successful candidates within direct care positions before a start date can be confirmed.
Praxis Care is an Equal Opportunities Employer
Closing Date
Friday / 19 August 2022 12:00pm
12:00pm
Contact Details
3-5 Hugmount Drive,
Ballymena
BT43 6HN
United Kingdom