Job | Full Time
Support Worker Level 1 (Full Time Hours) North Down & Ards
Carer Professions
17284.00
40.00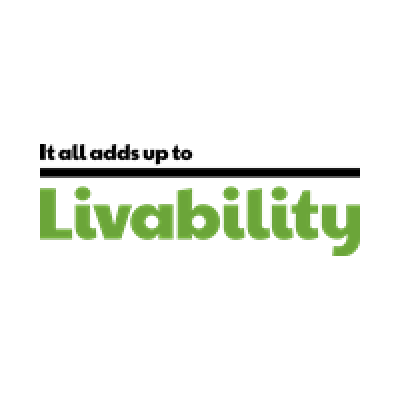 Livability is the disability charity that connects people with their communities. We tackle social isolation and the barriers that can cause this in the lives of the people we support.
Job Title:          Support Worker Level 1
Location:         North Down & Ards area 
Reports to:      Deputy Manager (Registered Manager)
Introduction
Livability is the disability charity that connects people with their communities.  We tackle social isolation and the barriers that can cause this in the lives of the people we support.  Through a wide range of disability, education, church and community services we promote inclusion and wellbeing for all.  Together, we work to see people take part, contribute and be valued.  We put the element in place that all add up to connected lives and communities.
Job Purpose
To provide the highest standards of professional support and create an environment that will enable Service Users to have the best possible quality of life and live as independently as possible.  We do this by empowering the people we support.
Main Duties
Support workers are required to work within the mission and values of Livability and the aims and objectives of the service.  Support workers should respond to the needs of each individual we support in a person-centred way to enable the people we support to make informed choices whilst maintaining their safety.  The privacy, confidentiality, rights and responsibilities of the Service Users will be held at all times. Support workers are required to work within Livability policies, practices and procedures, codes of practice and all legislative and regulatory requirements, including Regulation and Quality improvement Authority, Northern Ireland Social Care Council and Supporting People standards at all times.
Provide support and encouragement to Service Users, in the activities of daily life according to their needs and resources in line with their individual person-centred plans and direction from line management.
Establish with Service Users a relationship of mutual trust and respect, supporting them in a person centred way promoting values of individuality, independence, privacy and partnership, choice, dignity and respect to enable individuals to live as independently as possible.
To communicate with Service Users using their preferred method of communication encouraging them to voice their own choices, needs and options freely.
Support and encourage Service Users to achieve their personal goals and pursue social or recreational activities, training and employment opportunities as appropriate.
Support Service Users with agreed and identified routines as set on in daily/weekly activity planners, providing specific support as required (e.g. personal care, cooking, laundry, budgeting and banking etc) whilst respecting their dignity, privacy and independence.
To fulfil key worker responsibilities, contributing to reviews and the development of person-centred plans as directed by line management.
Support the Safeguarding of Service Users by adhering to all relevant policies and procedures, ensuring that all causes of concern or poor practice if genuinely suspected or witnessed are reported.
Register with NISCC within the first month of employment and be fully registered with NISCC before the end of the six-month probation period and provide a copy of this certificate to line management.  Take responsibility for maintaining this registration, including annual fees and work within the NISCC Code of Practice at all times.
Maintain Service User/ organisation confidentiality at all times.
Be able to cover leave as required, including sickness and annual leave.
To work as part of a team and demonstrate working using own initiative.
Ensure that accurate records are maintained and that significant incidents are reported promptly to line management, particularly matters relating to safeguarding, finance and medication.
Carry out all duties in a manner consistent with Livability policies and procedures, practices and the Livability Code of Conduct.  Maintain professional boundaries and be aware of current legislation and regulations.
To complete the induction plan and be responsible for and able to evidence own personal development by undertaking relevant training and fulfil NISCC registration training requirements.
Establish and maintain professional relationships with colleagues, other professionals, service users and families.
Flexible working across a 24 hour, 7 days a week rota, including working days, evening, nights and sleep-ins.
To carry out additional duties and tasks that may be reasonably requested.
The nature of the work in many circumstances may be unpredictable and varied.  The post holder will therefore be expected to work in a flexible way when the occasion arises and fulfil tasks that are not specifically covered in their job description.  These additional duties will normally be compatible with the regular type of work.
The job description may also be reviewed in light of changing service, or service user needs, developments within the organisation, or due to legislative or regulatory requirements or in consultation with the post holder.
This job description is not definitive and may vary.
Christian Ethos and Values
The post holder must carry out all duties in a manner that is consistent with Livability policies and procedures and practices.  The post holder must maintain at all times the Christian ethos and values of the organisation, ensuring as far as possible, that all activities within the work setting are consistent with the values held by the organisation.
Confidentiality
The post holder must ensure that any information relating to employees (future, current and past) and service users is treated in strictest confidence and must only be discussed within the confines of the work setting with the appropriate members of the team or managers.
Health and Safety
The post holder must be familiar with Livability Health and Safety policies and guidance.  All work should adhere to this guidance ensuring own health and safety in the workplace and that of others.
Person Specification
            Essential          Desirable         Assessment Method
Qualifications  Can demonstrate a good understanding of literacy and numeracy
            English language and mathematics GCSE grade C above or equivalent
Healthcare qualification or equivalent or working towards it
NISCC registered or working towards registration
Evidence of Continued Professional Development
Willing to engage in training 
Knowledge      An understanding of what it means to provide support and care
Understand importance of policy and procedure
            Understanding of person centred care
Aware of current legislation
Understanding of Supporting People, RQIA and NISCC
Understanding of Safeguarding
Understanding of Health and Safety 
Experience      6 months experience of working in care, including personal and voluntary
Understanding of reflective practice
Technical/work based skills    Able to fulfil daily record keeping e.g completion of daily notes
            Computer literate      
General Skills/ Attributes        Able to explain and understand importance of confidentiality in the workplace
Possess a full clean UK driving licence and access to a car or can demonstrate mobility to carry out functions of job
Prepared to work unsociable hours including weekends, days, evening, nights, sleep ins across 7 day week rota
Demonstrate empathy and be non- judgemental
            Ability to work well under pressure
Good listening skills
Able to take direction
Terms and Conditions
Post:                            Support Worker Level 1
Hours:                          40 hours
Salary:                         £17,264  (unqualified)- £17,368 (qualified) per annum pro rata
Annual Leave:             20 days Annual Leave per year pro rata
Bank Holiday:              10 days per year pro rata
Probation:                   6 months
Pension:                       Auto-enrolment
Equal Opportunities:   Livability is committed to equal opportunities and as such welcomes                                  applications from all sections of the community.
Job Criteria
Essential
Good numeracy and literacy skills
Full clean UK driving licence and access to a car or can demonstrate mobility to carry out functions of job
 Flexibility, prepared to work unsociable hours including days, evenings, nights, sleep ins across 7 day rota
Desirable
Healthcare qualification or equivalent or working towards it
English language and mathematics GCSE grade C above or equivalent
NISCC registered or working towards registration
Evidence of continued professional development
Understanding of Supporting People, RQIA and NISCC
6 months experience working in care (this can be both paid and unpaid)
GOLDEN HELLO
After 6 months service new staff will be allocated a one off payment of £500
After 12 Months service staff will be allocated a further one of payment of £500
Closing Date
Wednesday / 28 August 2019 4:00pm
4:00pm
Contact Details
please visit our website to apply for posts livability.org.uk
7A The Square
Comber
BT23 5DX
United Kingdom