Job | Full Time
Registered Manager - Croft Communities
Management
£34,373 pa (Plus on call rota payment)
37.50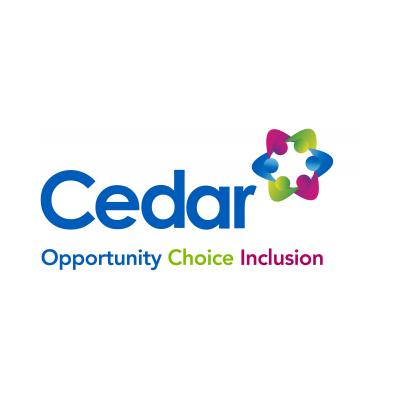 Croft Communities provide registered Residential Care Home for up to 16 residents. The home has two units, Mayne House, which accommodates permanent residents and Croft Lodge which provides short term respite care.
The Registered Manager must be registered with RQIA and be responsible for the maintenance of regulations and standards as laid down in the Residential Care Homes Regulations (Northern Ireland) 2005 and the Residential Care Homes Minimum Standards August 2011.

Must be accountable for the service and responsible for developing and ensuring all personalised care and support plans meet individual needs in accordance with standards as defined in Regulation and in line with Croft's quality management system. They must maintain continuity of care and manage all resources required to run the services.


Hours:             37.5 hours
Contract:         Permanent
Location:         Croft Communities, Bangor
Salary:             £34,373 pa (plus on call payment)


Essential Criteria: Applicants must have the appropriate combination of qualification, registration and experience to be a registered Manager of a Residential Care Home

Qualifications:
Professional Social Work qualification and registered on the appropriate part of the NISCC register, without condition
                                                 Or
First level registered nurse on the appropriate part of the Nursing and Midwifery Council register.  
                                                 Or                                                                 
Allied health professional registered with the Health Professional Council
                                              With
Minimum of four years' work experience in any health or social care setting with people who have significant needs. At least two years of this must be in a relevant operational management capacity in a health and social care setting.
                                              OR                  
                                 
Level 5 Diploma in Leadership for Health and Social Care Services (Adult's Residential Management) Wales and Northern Ireland and be eligible for registration on appointment or currently enrolled in Level 5 Diploma in Leadership for Health and Social Care Services (Adult's Residential Management) with completion within 1 year of appointment 
                                             With
Minimum of five years' practice experience in any Health and Social Care, at least two years of this experience must be in a relevant operational management capacity in a health and social care setting.
Experience of managing within a Registered/Regulated Service.
Experience of managing a group living facility for people who have learning disabilities and significant associated needs.
Ability to lead and work as part of a team. 
Effective communication and use of IT skills
Full current driving licence valid for use in UK and Ireland and access to a car on appointment*
*Criterion will be waived in the case of a suitable application who has a disability which prohibits them from driving but is able to organise suitable alternative arrangements to meet the requirements of the post

Benefits:
Annual Leave 35 days in each year (inclusive of public and bank holidays)
Paid breaks
Parking
Paid NISCC registration fees
Commitment to development of employees through paid training and learning opportunities
Auto-enrolment pension scheme, 5% employee contribution and 3% employer contribution
Occupational Sick Pay 
Cycle to work scheme
Health Cashback Scheme & EAP Scheme
Special offers at over 600 high street retailers

CROFT COMMUNITIES IS AN EQUAL OPPORTUNITIES EMPLOYER
Please apply via: https://www.getgotjobs.co.uk/listings
Closing Date
Friday / 19 August 2022 11:59pm
11:59pm
Contact Details
71 Bloomfield Road
Bangor
BT20 4UR
United Kingdom
Cedar Foundation