Volunteering
*NEW* Side By Side Hospital Volunteer - Causeway Hospital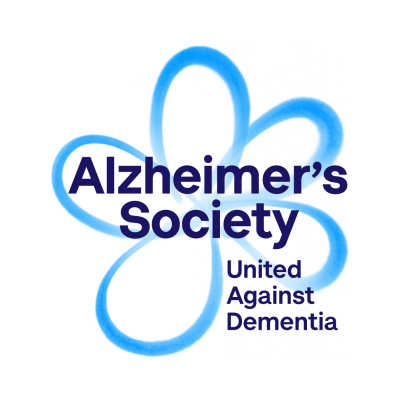 Exciting new Volunteer opportunity as a Hospital Side By Side Volunteer at Causeway Hospital, Coleraine
As a volunteer you will provide invaluable, person centred opportunities for people living with dementia during their stay in hospital.  You could enable someone to take part in social and recreational activities on the ward or keep someone connected to the things they love – such as listening to music, simply enjoying a good conversation or taking part in their favourite group activities.
Your involvement keeps people with dementia connected, ensuring they feel less isolated during their time in hospital by focussing on individual's strengths and preferences to remain active and more confident.
This role will suit you if you are:
Passionate about supporting, enabling and empowering people with dementia and have a committed, flexible approach
Good verbal communication and listening skills, especially face to face
Comfortable in a hospital environment and enjoy being within a changing sea of service users.

 Happy to volunteer individually and remotely, yet understand you are part of a larger team
The impact you'll make:
Reduce Isolation: Enabling a person with dementia to take part in activities and providing social interaction whilst they are in hospital. 
Help people with dementia to keep doing the things they love by supporting with one to one activities such as card games, dominoes, jigsaws, arts and crafts.

Keeping people with dementia active by creating opportunities for participation in leisure and social activities
Whats involved:
Providing one to one support to enable people with dementia to continue with their hobbies and interests or engage in new ones.

Share your own skills, hobbies and interests to shape opportunities for people with dementia
Liaising with the Side by Side coordinator on a regular basis, including changes or concerns regarding the service user, as well as discussing your personal learning and development needs.
This role does not provide personal care, such as cleaning, washing or physical support.
What's in it for you?
•                     Make a real difference to the lives of people living with dementia.
•                     Pioneer change and help reduce the stigma of dementia
•                     Develop and build on your skills and experience in Health Social Care and Community settings
•                     Enhance and expand your CV
Learning and development
•                     Quick access to training and development - participate within 4-6 weeks of signing up to undertake the role.  
•                     Access to support and on-going opportunities for personal and professional development
•                     Gain an understanding of dementia and access guidance via the Society's policies and procedures.
What can you expect from us?
You will be supported by the Side by Side coordinator and/or a manager specified locally. You will receive one-to-one or group support and participate in agreed on-going support. Agreed out of pocket expenses will be reimbursed in line with our Expenses Policy, for example travel mileage.  You will agree to keep up to date with and to volunteer in line with the Alzheimer's Society's policies and procedures.
How to apply…
Email: Ruth Woodfield Volunteering officer at [email protected] or call 02890387486
Closing Date
Sunday / 01 March 2020 12:00pm
12:00pm
Contact Details
Causeway Hospital
Coleraine
BT52 1HS
United Kingdom