Job | Full Time
Mental Health Support Worker - Fixed Term 1 year
Carer Professions
£20,750
35.00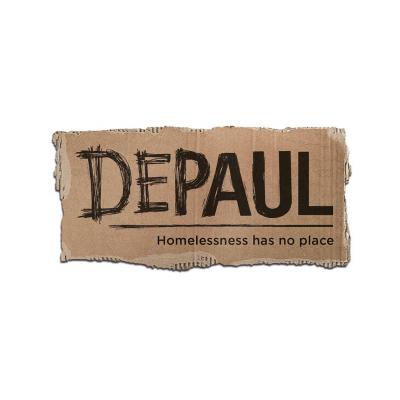 Mental Health Support Worker Location - Housing First, Unit 4 Nelson Street, BT15 1BH Contract - Fixed Term, 1 year Hours - 35 hours per week (7 day rota, evenings & weekends included) Salary - £20,750 per annum
About Housing First...
The Housing First Service primarily aims to permanently house individuals with chronic addictions and provides comprehensive intensive support to ensure these individuals can sustain their own tenancies within the community through a case management approach.
Case management is a process of intense engagement with a service user with a broad range of complex needs (e.g. addiction, mental health, physical health or a combination of all) with intensive support requirements and works to ensure that multiple services are effectively coordinated to respond to the needs of the service user.
The case management process is led by the support worker, who coordinates and manages the service users support plan which is service user centric.

Some Key Areas of Responsibility...
To collaborate with other professionals including GPs and Mental Health professionals to support the development of therapeutic support or treatment plans for service users in line with identified needs and individual support plans
To provide a variety of interventions and support in relation to specific mental health issues and client motivation, that are in line with identified needs and individual support plans
To be responsive to needs, tailored and customised to specific circumstances,  reviewed on a regular basis to accommodate changes in the service users life
Support the service users to manage their mental health and be able to respond appropriately in times of crises.
To establish and maintain professional working relationships with all stakeholders and relevant agencies.
With service users permission - educate service user's' families about the mental health problems &how to help aid recovery
We're looking for someone who...
Recognised third level qualification in a related field, i.e.
     *QCF Diploma Level 4 Health and Social Care (or equivalent)
     *Social Work Degree and registered with Northern Ireland Social Care Council
     *Nursing Degree and registered with Nursing & Midwifery Council
A minimum of 2 years' experience of working with mental health issues & Experience of needs assessment, and design and delivery of services within a mental health context.
Demonstrable ability to provide mental health interventions whist working with complex vulnerable adults
Good working knowledge of risk assessment &risk management processes (i.e.S/U Risk assessment, Lone Working, Activity R/A)
Have an understanding of why people become homeless & mental issues they can present with
Have a knowledge of the statutory and voluntary sector resources available to homeless families
Knowledge and willingness to work within the guidelines of Depaul vision mission and values.
A full driving licence and access to a car insured for business purposes*
Please our full job description and person spec for more details on the above.

How to apply
Use the Apply Now link to complete your application in full (CVs will not be accepted).
**We'll communicate with applicants after the closing date via email, please check your junk/spam folder**
Closing Date
Tuesday / 01 February 2022 10:00am
10:00am
Contact Details
Housing First, Unit 4 Nelson Trade Centre Nelson Street
Belfast
BT15 1BH
United Kingdom