Job | Full Time
Helpline Practitioner - NSPCC Helpline
Information, Advice & Advocacy
£25,500 - £29,113 per annum plus 3.5% Rota Allowance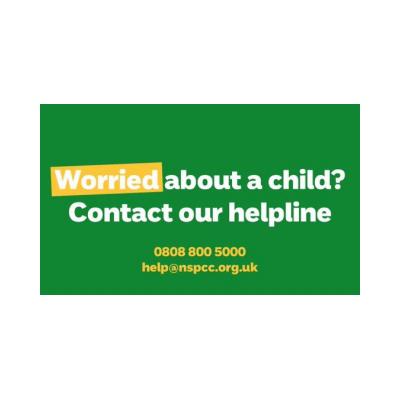 Join the NSPCC as a Helpline Practitioner based in Belfast. Salary starting at £25,500 FTE plus Rota Allowance and great benefits!
At the NSPCC, our vision is to end cruelty to all children in the UK. An ambitious but worthwhile mission — and one you will help us achieve as a Helpline Practitioner.
At our UK-wide Helpline, our priority is to empower the public to protect children and young people. With empathy, sensitivity and common sense you will provide emotional support, practical guidance and help to anyone who thinks a child may be at risk of abuse. Working as an advisor to adults across the UK you will encourage and empower them to look out for the children around them - to take action and give children a voice when they are unable to ask for help themselves.
This is a fantastic opportunity for you to develop your child protection expertise within a unique and highly influential national service, to work for an organisation whose core value is putting children first and you to personally make a positive impact on thousands of families across the UK.
You will be providing advice and assistance to the public via telephone, email, text and through social media. You will take ownership of each contact you take and you will be responsible for assessing the risk, liaising with our external child protection partners (Children's Services, Police) to ensure prompt and effective action is taken to minimise the risk to any child.
To be successful in this role, you will need to have the following:
A qualified social care, health or education professional and have substantial and extensive experience in safeguarding children and young people
Driven by making a difference
Up-to-date knowledge of child protection legislation and practical experience of child protection and welfare issues
A passion for customer service
An understanding of the needs of children and their psychosocial development
Ability to collect, assess and summarise essential information in written format
Good IT skills
This is a fast-paced national helpline with demanding targets, where self-discipline and the ability to work quickly are as essential to enable us to effectively deliver a child focused service. If you believe you tick all of the above and want to join us in the fight for every childhood please apply now.
In return we offer:
Generous annual leave entitlement starting at 29 days per year (plus bank holidays)
Employee discounts on everyday goods and services offering up to 35% off your favourite brands
Employee Assistance Programme (EAP)
Pension
Life Assurance Scheme
Family friendly policies including paid parental and carers leave
Bicycle and Season Ticket Loans
Staff volunteering opportunities
If you would like any further information about the role, please contact our recruitment team at [email protected]
The NSPCC is committed to equality and diversity and wants to attract a range of talented people. The NSPCC fully supports the rights and opportunities of all staff to seek, obtain and hold employment and to enjoy equal employment opportunities without discrimination.
The post holder will be required to participate in a rota working pattern and support a team that covers the period 7.30am to 11pm on weekdays and 8.30am-7pm on weekends. This also involves bank holiday working/weekend working.
Closing Date
Tuesday / 05 July 2022 11:59pm
11:59pm
Contact Details
Jennymount Business Park
North Derby Street
Belfast
BT15 3HN
United Kingdom