Volunteering
Halloween Event Volunteer - Daytime (Omagh)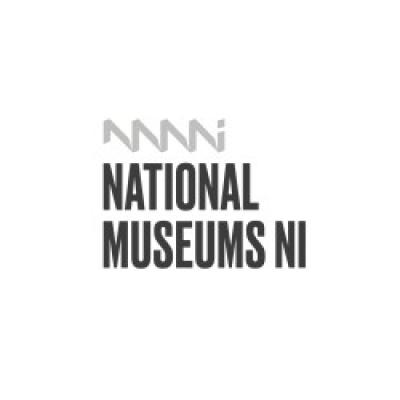 The spirits of the past walk the earth once more at Ulster American Folk Park this Halloween. We want you to help us provide a truly spooky and spine – tingling experiences for all our visitors during our daytime family event.
You will support our visitor facing team by helping us to bring our event to life with spirits of the past. 
You can choose which role you are more comfortable with.
Possible tasks include:
We want you to help us to animate the site with scary characters and spooky interactions, 
-SCARECROW DRESSING: Assisting with scarecrow dressing activity with visitors. Shifts available: 10-5, 10-2 or 2-6. (Between 5-6 we would appreciate some help with set up of props and scenes between day and night events)
-ORIENTATION: Meeting and greeting visitors as they arrive, Handing out trails to visitors and explaining the route or providing directions and orientation on available facilities. Shifts Available: 10-5, 10-1:30 or 1:30-5
-WAYFINDING: Assisting with the movement of visitors in specific exhibits when timed activities are taking place during the day, assisting visitors with taking photographs at the 'selfie station' in the park or providing general directions as a point of contact. Shifts available: 10-5, 10-2 or 2-6. (Between 5-6 we would appreciate some help with set up of props and scenes between day and night events)
-LAWN GAME SUPPORT: Assist in overseeing Halloween lawn games with visitors. Shifts available: 11-5, 11-2 or 2-5
This is a particularly rewarding role if you like meeting and talking to people and helping to deliver exceptional visitor experience.  
You will have the opportunity to:
-    make a meaningful contribution to the experience for all our visitors
-    gain confidence while learning new, on the job skills and knowledge
-    Gain an insight about the work of NMNI
-    develop and enhance your communication and people engagement skills
-    be part of a small and enthusiastic bunch that have a great team ethic and spirit
-    have fun!
Skills/Experience Required:
Passion and Enthusiasm – for our work and for engaging with people are essential 
Good communication – approachable and comfortable with chatting to people from a broad spectrum of the community, from school kids to grandparents, enthusiasts to novices, locals to international visitors
Friendly and energetic – positive, welcoming and friendly 
Teamwork – comfortable working alongside others as part of a dynamic volunteer team to complement our visitor facing staff 
Reliability – able to provide vital assistance with the delivery of an exceptional visitor experience. 
 
Additional Points of Note:
-This event is primarily aimed at families and will not require any active "Jump-scares" - if you are interested in this, please look at our evening event.
-This is an active role and volunteers will be required to stand and move around the museum site for long periods.
-The majority of the activity will be outdoors (dress accordingly for the weather)
-Costume may be provided (dependant on your role) 
-Branded clothing and high-vis vest also provided if needed
-Staff will be on hand at all times to give guidance to volunteers but you will be required to work independently at times.
Closing Date
Monday / 23 October 2023
4:55pm
Contact Details
Ulster American Folk Park
2 Mellon Road
Omagh
BT78 5QU
United Kingdom