Volunteering
Group Administrative Support Volunteer Coleraine Group
N/A
2.00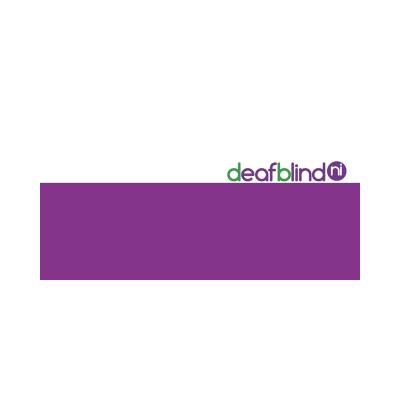 We are looking for patient, friendly volunteers to help us run our groups. This could be anything from administrative tasks such as keeping record of attendees, researching and organising day trips, logging information and preparing material
Here at Deafblind UK our goal is to assist people with combined sight and hearing loss to live the lives they want. Our members are some of the most isolated and lonely people in society and we want to do all we can to change this. Our team of amazing volunteers make our goal possible!
We run over 35 social groups across the UK, giving our members the opportunity to come together and take part in organised activities and events. These groups, which meet once a month, give our members the chance to remain a part of a society and greatly benefit the quality of their lives.
We are looking for patient, friendly volunteers to help us run our groups. This could be anything from administrative tasks such as keeping record of attendees, researching and organising day trips, logging information and preparing material to help us promote the group and reach out to as many local people as possible.
Who we're looking for?
We are looking for individuals who share our same care values and those who are:
Patient and friendly volunteers to help our members remain a part of society and greatly benefit the quality of their lives
Willing to assist with the administration of the group such as minute taking/registers
Pro-active, creative people who can use their initiative to help spread the word about Deafblind UK's free services
Willing to learn more about Deafblindness and guiding/communication techniques (full training is provided)
Engaging individuals who are able to take part in fun social activities to improve the members quality of life
Able to commit to regular monthly meetings
Do you need experience?
No ….Simply a kind heart and some spare time. Good administrative skills and a keen eye for detail would be advantageous.
We match our volunteers to positions that utilise your skills and enable you to give something back to your community.
What will you get out of it?
It's a direct way to make a difference to a deafblind person's life
You will be supporting a great cause, while giving something back to your community
You will build a new friendship and have the opportunities to learn new skills
We will offer you full training, support and guidance throughout your volunteering experience with Deafblind UK
Reimbursement of out of pocket expenses such as mileage or public transport costs.

Qualities and Skills we are looking for:
We are looking for enthusiastic and reliable Volunteers
Good communication skills
To be reliable and have a genuine interest to make a difference in  lives of deafblind people
Patience and a warm and friendly attitude

What will we ask for in return?

We will need to undertake two references and a DBS check before this role can start
You will need to be over the age of 18 years to apply for this role
Does this role suit you? Yes….
Then please click on the 'Apply' button, complete the short application form and we'll be back in contact to discuss further.
To find out more about our rewarding volunteering roles and how you can make a difference you can contact our Volunteer Recruiter on 01733 358100 or visit our website https://deafblind.org.uk/join-us/volunteer/
Closing Date
Friday / 28 February 2020 5:00pm
5:00pm
Contact Details
Deafblind UK
John & Lucille Van Geest Place, Cygnet Road
Peterbrough
PE7 8FD
United Kingdom