Job | Full Time
Fundraising Officer
Fundraising
£25,482
38.00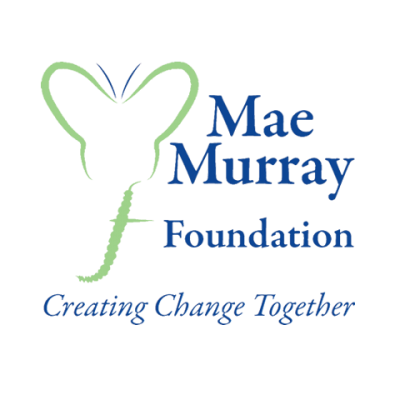 Full-time role supporting Northern Ireland based charity to raise funds from various sources, securing income to further its work.
Location: Larne
Salary: £25,482 based on pay scale point 6 on NJC payscales.
Reports to: Operations Manager
Contract: Full Time, 3-year contract
PURPOSE OF ROLE
To raise funds from identified sources to secure income to further the work of Mae Murray Foundation. The Fundraising Officer will formulate and deliver strategic and operational plans to establish and grow unrestricted/core income for the charity as well as securing funding for Mae Murray Foundation projects. You will be working towards financial targets and will be working closely with the wider team to ensure that targets are met and that key relationships are developed.
Specifically, this will include;
Individual donors
Committed donors
Funding applications to foundations, statutory bodies and other funders
Company giving
Community groups
Mae Murray Foundation events - in a lead or support role as required
Responsibilities:
To increase unrestricted income to Mae Murray Foundation through fundraising activities identified by the Operations Manager. These could include direct mail appeals, community groups, organised events, campaigns, individual donors and company giving, and legacy giving

To proactively support the Operations Manager in developing the fundraising strategy

To support or lead on the organising of successful Fundraising events for Mae Murray Foundation

To complete funding applications or support the Operations Manager to complete funding applications to identified foundations, statutory bodies or other funders.

To oversee reporting deadlines, working with the team to ensure these are completed on time.

To develop and manage the donor thanking, acknowledgement and general stewardship process

To oversee the workload of volunteers who support the team's activities

To cultivate relationships with volunteers, individual supporters, partnerships and event organisers

Maximise all fundraising opportunities with fundraising groups including: Schools, Universities and religious organisations.

Research, identify and develop new fundraising opportunities and areas of potential support for long term regional development

Provide support to those who are running local fundraising initiatives to raise funds for Mae Murray Foundation

To undertake relevant database and paper-based administration relating to fundraising activities and campaigns within the Fundraising team, including running reports from the CRM database to get a clearer picture of our donor profile and campaign success rates

To analyse donor data and provide reports to the Operations Manager

To work together with other members of the team giving appropriate support as required

Participate in team meetings, staff conference and external meetings as required.

Pro-actively champion Mae Murray Foundation's work.
This list is not exhaustive. Amendments and additions may be required in the future, in line with developing practices and other changes.
PERSON SPECIFICATION:
Essential Criteria:
· Proven experience of providing high quality written material.
· Experience of building and maintaining strong relationships.
 · Experience of working within a team and individually to achieve success.
· Excellent computer skills and experience using a wide range of computer packages, including Microsoft packages.
· Proven experience of having met/exceeded financial or otherwise targets in previous roles.
· Excellent interpersonal skills, ability to liaise with people at all levels, on the telephone, face to face and in writing.
· Ability to carry out thorough research to keep-up-to date with new fundraising opportunities.
· Demonstrable initiative and determination.
· Excellent attention to detail and accurate record keeping.
· Ability to prioritise tasks and manage a busy workload.
· A-C GCSE grade English and Maths or equivalent
· Able to demonstrate a commitment to aims and objectives of Mae Murray Foundation
· Commitment to anti-discriminatory practice and equal opportunities
· Willingness to travel and work occasional unsocial hours as required.
Desirable
· Experience of maintaining and reporting against budgets and feeding into the teams KPI's.
· Experience of working in the third sector.
· Experience of using a CRM database.
· Proven experience of writing successful fundraising appeals.
· Experience of managing a portfolio of fundraising events for community fundraising.
· Experience of reporting to funders.
To apply: Complete the attached application form and send via email to [email protected] by 12noon on Friday 27 May 2022.