Job | Temporary
Fresh Start Through Sport Support Officer
Administration
£23,400
35.00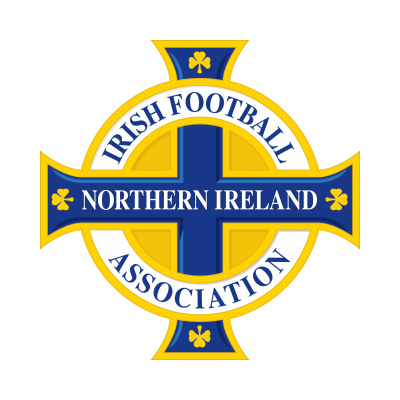 To work with the Fresh Start Through Sport Coordinator for the IFA in liaising with all partners of the 'Fresh Start Through Sport' project.
PURPOSE OF THE JOB:
To work with the Fresh Start Through Sport Coordinator for the IFA in liaising with all partners of the 'Fresh Start Through Sport' project. The support officer responsibilities will be shared equally across the four Partners (Belfast Giants, Irish FA, Ulster Rugby, and Ulster GAA). Other role requirements may include working with young people and adults who are at risk of offending in the community or with offenders in Prison.
MAIN DUTIES AND RESPONSIBILITIES:
Work with and support the Fresh Start Through Sport Coordinator and other sporting partners to deliver and develop the Fresh Start Through Sport project.

Communicate regularly with

Fresh Start Through Sport

partners to ensure smooth delivery and continuation of the programme.

Prepare modules and presentations for participants involved in the project.

Prepare communication plans and promote the Fresh Start Through Sport project on Social Media platforms

Liaise with other IFA and Sporting Partner staff to ensure delivery of all aspects of the project including Visits, Educational and Practical sessions.

Provide relevant and timely information to Academical Institutions to ensure relevant research into

Fresh Start Through Sport project

.

Engage with participants and help provide pathways into local sports clubs and volunteering.

Assist in the delivery of all budgets associated with the programme.

Monitor and facilitate the

Fresh Start Through Sport

programmes and programme evaluations.

Assist in the reporting of the

Fresh Start Through Sport project

to Steering Group, Foundation Board and Partners when required.

Proactively participate in training and development opportunities, staff performance appraisals and reviews as required.

Comply with Data Protection Policy with regard to safeguarding sensitive customer information at all times.

Perform the job in accordance with the company's policies and procedures, especially the Equal Opportunities and Harassment Policy and Procedure.

Adhere to and actively support at all times all other company policies, procedures, processes and working practices, including adhering to best practice

Perform any other duties as may reasonably be required from time-to-time.
Essential criteria:
2.1 Possess relevant work experience around working with young people and adults in a community context
3.1 Knowledge of the requirements needed when working in partnership delivering outreach programmes.
3.2 Excellent communication (both written and oral) and presentation skills.
3.3 Excellent interpersonal skills with proven ability to work effectively with a wide range of internal and external stakeholders.
3.4 Experience and demonstrated knowledge of working with Microsoft Excel, Word and PowerPoint.
Post offer:
4.1 Proof of eligibility to work in the UK.
4.2 Have a valid and clean driving licence and access to a car for business use.
4.3 Completion of a medical questionnaire demonstrating the ability to fulfil the Occupational Health requirements for the post and flag any reasonable adjustment required.
4.4 Two satisfactory employment references, one of whom should ideally be the current/most recent employer.
4.5 AccessNI background check
Desirable criteria:
1.1 A relevant third level qualification, for example in Management, Business, Sports Development or Youth Work.
2.2 Experience in working with a variety of partners in a 'Youth at Risk' context.
2.3 Experience in liaising with criminal justice partners such as PSNI and Probation Board
3.5 The ability to work independently and work to tight timescales
ADDITIONAL INFORMATION
Closing date: The closing date for the receipt of completed application is 12 noon on Wednesday 21st April 2021. Applications received after the closing date and time will not be considered.
Shortlisting: Only those applications which clearly demonstrate the requirements set out in the personnel specification will be shortlisted. Please note that the Association reserves the right to implement all or some of the desirable criteria in addition to the essential criteria for shortlisting purposes.
Offer of employment: Please note any offer of employment is subject to the receipt of two satisfactory employment references, proof of eligibility to work in the UK and proof of any required qualifications.
Reserve list: A reserve list of suitable candidates may be maintained for the purpose of any similar vacancies (temporary or permanent) that may arise within twelve months of the completion of the recruitment exercise.
The Irish Football Association is an equal opportunities employer and welcomes applications form all sections of the community. All appointments will be made on the basis of merit.
Closing Date
Wednesday / 21 April 2021 12:00pm
12:00pm
Contact Details
Donegall Avenue
National Football Stadium at Windsor Park
Belfast
BT12 6LU
United Kingdom
More Information
To apply for this role, please complete an online application form by clicking on the link: https://irishfa.getgotjobs.co.uk/registerJob/ed3c25f9-fe42-463c-98cd-ec3bca52e162
If the link doesn't open please copy it into your browser and this should take you straight to our application form.
The vacancy us closing at 12noon on Wednesday 21 April 2021. 
Files
Fresh Start Through Sport Project Support Officer mar 21.docx