Job | Full Time
Finance Manager
Finance & Accountancy
£33,820 - £36,294
35.00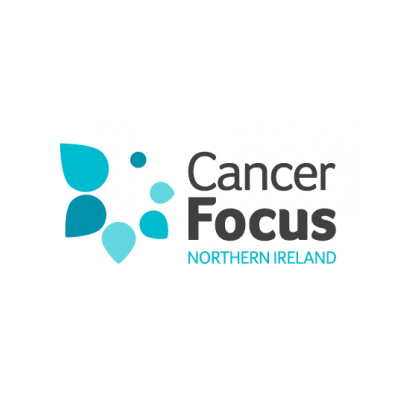 The Finance manager is responsible for the day-to-day management of the finance department within Cancer Focus. The role involves operational line management support for the finance officers.
Overall Purpose of Post
The Finance manager is responsible for the day-to-day management of the finance department within Cancer Focus.
The role involves operational line management support for the finance officers.
To provide timely and accurate financial information and analysis upon which the senior management team and the trustees can base key business decisions. Contributing to the organisation's success by ensuring, in conjunction with the chief executive and heads of departments, appropriate levels of financial control and management reporting are in place.
The position will support senior management assisting with the development of management information that enables deeper understanding of the organisation and its performance.
Key Responsibilities:
 

Financial Management
With the team, maintain and develop accurate accounting systems, records and reporting, with adequate financial controls.

Monitoring the day-to-day financial operations of the organisation, reviewing for potential improvement and best practice.

Establish and maintain financial policies and procedures for the organisation, ensuring the highest standards of quality assurance and integrity are applied in procedures and documentation used.

Support with implementation of financial controls and reporting, including but not limited to, monthly management accounts (P&L, Balance Sheet and Cashflow), balance sheet reconciliations, process and systems improvements, payroll, VAT submissions etc.

Presentation and interpretation of financial reports will include proactive and robust financial analysis to support decision making and business performance.

Review of agreed key performance indicators and commentaries on variances.

Managing and coordinating annual budgeting and subsequent reforecast processes.

Presentation of financial reports to management, finance committee and board members in meetings.

Accountable for monitoring the financial progress of restricted funds, investigating variances, and providing commentary to project lead.

Liaising with external stakeholders, including auditors, bank manager and investment manager.

In conjunction with external auditors be responsible for preparing draft statutory accounts in line with SORP requirements.

Ensure organisational compliance with all taxation and VAT regulations.

Carry out any other duties or cover in a fully flexible manner as part of an inter dependent team.
Personnel
Leading the team to optimise departmental performance. This will include effective communication, target setting, employee development/coaching.

Access to Sage HR, with responsibility for overseeing the monthly payroll, making statutory returns and managing the organisation's pension schemes.
General
To work as part of a multidisciplinary team to support patients with cancer and their families

To represent and promote Cancer Focus and its objectives as required.

Any other duties commensurate with the accountability of the post including flexibility of working hours and additional responsibilities.
Person Specification
The Personnel Specification shows essential skills, abilities, knowledge and/or qualifications required to be able to carry out the duties of this post.
Experience
Essential
At least 5 years' experience working in a finance role.

At least 2 years' experience in a management position, including performance management.

Good knowledge and understanding of financial management and practice.
Desirable
3 years post qualification experience.

Experience of working within the voluntary sector

Experience of working in the health and social care sector.
Qualifications
Essential
Educated to Degree level or equivalent.
Desirable
Accreditation with a professional body such as AAT, ATI, ACCA, ACA or CIMA.
Skills
Essential
Strong leadership skills

Excellent interpersonal skills and presentational skills

Ability to manage a large workload with competing priorities

Ability to show initiative

Strong IT skills, particularly Excel and relevant knowledge of accounting IT systems

Analytical with excellent attention to detail and embraces complex data
Desirable
Sage 50 accounts

Sage Payroll
Personal Qualities
Enthusiasm, drive and commitment to continuous improvement

An excellent communicator and strong team player, who can build solid relationships with key stakeholders internally and externally

Superior judgment, discretion and utmost integrity

Flexible and willing to take on different tasks as required
This job description is not exhaustive. It merely acts as a guide and may be amended to meet the changing requirements of the charity at any time after discussion with the post holder.
This post may require occasional evening or weekend work and will require an element of flexible working.
Closing Date
Wednesday / 29 March 2023
12:00pm
Contact Details
If you would like to apply for this role, please email an up-to-date copy of your CV to:  [email protected] before the closing date/time of 12 noon, Wednesday 29th March 2023.     
40 - 44 Eglantine Ave
Belfast
BT9 6DX
United Kingdom