Volunteering
Education & Online Learning Specialist
Development
5.00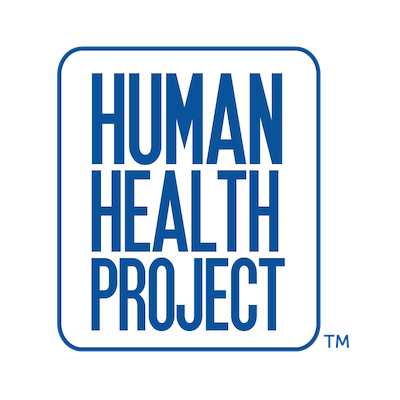 Human Health Project is seeking an Education & Online Learning Specialist. This role requires developing and implementing HHP's training programme for patient advocates/navigators, as well as the education programme for patients. humanhealthproject.org
Human Health Project (HHP) is a global nonprofit organization dedicated to helping individuals increase their health knowledge through the sharing of health information. HHP collects, analyzes, and shares health information to empower and inform individuals to achieve better health outcomes. Our patient-centered approach enables patients and caregivers to choose treatments based on evidence-based clinical data as well as the cumulative knowledge of the HHP community. We envision a world where all people have the information, skills and opportunities to lead healthy lives.
For more Information about HHP, please visit our website: https://www.humanhealthproject.org/
Information on HHP IMPACT Program: https://tinyurl.com/HHP-UK-IMPACT

HHP is seeking an Education & Online Learning Specialist. This role requires developing and implementing HHP's training programme for patient advocates/navigators, as well as the education programme for patients.
The ideal candidate has a good understanding of developing courses that are interesting, engaging, challenging, fun, and capable of changing lives.
 
Duties & Responsibilities:
- Create course outlines and develop a curriculum that is effective and engaging
- Write, proofread and edit content and curriculum for adult training programme modules
- Develop well-designed assessments for users and others within the organisation
- Communicate with department leaders to regularly update constantly evolving educational content
- Advise on the creation of course materials, including videos, presentations, LMS content, learning activities, and other training methods
- Understand best practices for delivery of web-based training
- Conduct comprehensive needs analysis to ensure training fulfills company's needs and objectives
- Report and track training development activities and communicate objectives and progress to management
- Understand business goals, processes, and roles to support enhancements as well as process and workflow improvements planned and deployed by the company
- Maintain a solid understanding of technology used by the customer in order to deliver effective training
- Explain concepts using clear and concise language in end-user reference materials such as quick reference guides and tech tips
- Communicate technical information in a logical, organized and concise manner
- Use demonstratives such as presentations, charts or checklists to improve learner retention
- Ensure deliverables are completed on time while meeting standards of quality
- Compile and incorporate feedback into the course design
- Create an ongoing system for regularly evaluating instructional content 
- Assist in the documentation of training processes, process flows, requirements, use cases, reports, and other deliverables as needed 
Essential Skills:
- Experience with learning management systems
- Articulate, professional, credible, & ethical
- Excellent writing and verbal communication skills
- Effective under the pressure of deadlines
- Attention to detail and extremely accurate
- Experience within the healthcare industry
- Highly self-motivated
- Team player with a flexible approach
- Ability to communicate clearly with volunteers at all organisational levels, and across differing cultural backgrounds
- Motivated and passionate about HHP's mission
 
Closing Date
Wednesday / 01 April 2020 12:00pm
12:00pm
Contact Details
15-17 Chichester Street
Belfast
BT1 4JB
United Kingdom