Job | Full Time
Deputy Service Manager, Enniskillen
Carer Professions
£23,950 - £26,750 per annum
37.50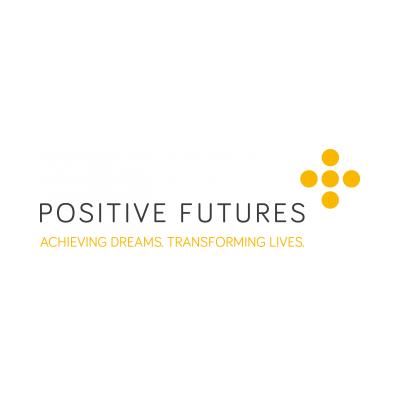 Deputy Service Manager  Permanent Full Time  37.5 hours per week  £23,950 - £26,750 per annum 

Positive Futures is the leading charity for people with a learning disability, acquired brain injury or autistic spectrum condition and their families.
• Do you enjoy overcoming challenges and the sense of achievement?
• Do you enjoy coaching and mentoring staff to achieve their full potential? 
• Would you thrive on seeing people we support achieve their dream?
• Would you like to work as part of a large efficient and productive team?
Due to an exciting period of service growth, we have the following vacancy at our Lakeland Supported Living Service. The Lakeland Supported Living Service supports 8 individuals.
Deputy Service Manager 
Permanent Full Time 
37.5 hours per week 
£23,950 - £26,750 per annum 
Essential Criteria 
• Minimum of Level 3 Health & Social Care related qualification and 2 years' experience in a H&SC setting OR  4 years' experience in a H&SC setting   
• 2 years' management / supervisory experience  
• Current registration with NISCC or be eligible for registration (without admonishment or warning) on appointment  
• Ability to travel independently*
* Positive Futures defines this as holding a full and valid UK Drivers Licence and having access to a form of transport insured for business purposes (or willing to amend insurance) which will permit the Job Holder to meet the requirements of the post. This criterion can be waived if it cannot be met due to the applicant having a disability.
If you can give us a commitment to put the people we support first, we can give you:
• Up to 37 days of annual leave per year 
• Generous sickness and maternity pay
• 4% pension contribution (eligibility criteria apply)
• Employee discount card
• A range of other benefits
Apply online: www.positive-futures.net before midnight on Monday 19 April 2021. 
Positive Futures reserves the right to enhance the shortlisting criteria. Only the information provided on the application form will be considered for shortlisting. 
For more information please contact – [email protected] 
Closing Date
Monday / 19 April 2021 11:59pm
11:59pm
Contact Details
Unit 2a, Scaffog Retail Park
134 Sligo Road
Enniskillen
BT74 7JY
United Kingdom
More Information
Please visit our website to apply. Please note that all applications must be made online.