Job | Full Time
Creative Facilitator/ Coordinator (Breakthourgh Programme)
£26,317
37.50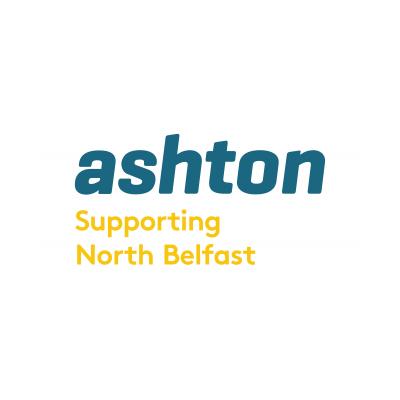 Ashton Community Trust has received funding to deliver 'Breakthrough', a Peace IV Children and Young People Programme.
The programme will engage up to 172 young people aged 14 – 24 years per year from across North Belfast, Shankill and Newtownabbey through working in local schools and in partnership with youth and community organisations.  The programme will be delivered in partnership with Cliftonville Community Regeneration Forum, Ardoyne Youth Enterprises, Mount Vernon Community Development Forum (operating on behalf of Loughview Community Action Partnership), Newtownabbey Antrim Cultural Network (NACN), Street Beat, New Life City Church and YEHA Youth Project.
JOB BACKGROUND:
Ashton Community Trust is seeking to appoint a creative, energetic and organised coordinator responsible for the overall creative design of the programme, maintaining quality delivery across all creative aspects of the training and delivery of specific activities that support the Breakthrough Programme.  This will involve liaising with, and managing, the creative training facilitators on the programme, hosting update and progress meetings and reporting on this with the Operations Manager.  The post will ensure that the creative and expressive training is in line with the development objectives of Breakthrough and young people received maximum benefit from participation. The post holder will be based in Ashton Community Trust and deliver a wide range of skills-based courses both within Fab Lab and within community organisations and schools with young people aged 14 – 24 years on the programme. They will be responsible for ensuring that any Breakthrough accreditations are appropriately administered and that the creative quality is maintained across the creative delivery strand.  The role will require a highly experienced, committed and innovative practitioner who brings creativity, energy and strong engagement skills to supporting young people's development. The role requires some experience in working within a community context with hard to reach young people aged 14 – 24 years who may have disengaged with youth work provision. These young people can present complex issues and behaviours which may include anti-social behaviour, substance misuse, offending and significant risk taking. Experience of street based work and community engagement is essential.