Job | Part Time
Creative Arts or Play Therapist Part-Time
£30,000.00 FTE - per annum pro rata
17.50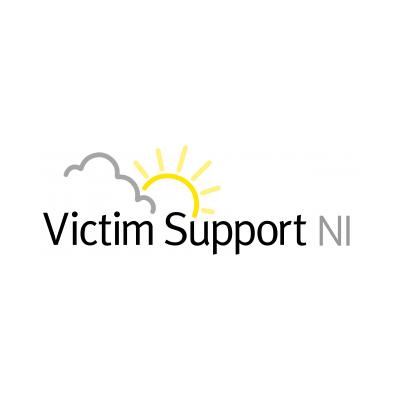 Victim Support NI supports people affected by crime in NI. We are recruiting for an Admin Support Officer who will support our service to ensure that we can continue to provide victims with the high-quality support they need in the aftermath of a crime.
Title:                          Creative Arts or Play Therapist Part-Time x 2
Responsible To:      Service Manager
Post 1 – Belfast (17.5 Hours per week):
Location:                    Albany House, 73-74 Great Victoria Street, Belfast, BT2 7AF.  Phoenix Youth works across the Northern Trust so travel will be required. The post is based in Belfast (for expense purposes) with day clinics in the areas listed below.
Duration:                    Fixed Term Contract until 2024
Working Pattern:      Tuesday 1 day, other 1.5 days to be agreed.
The post is based in Belfast with Day clinics in the Antrim and Newtownabbey areas.
Salary:                       £30,000.00 FTE - per annum pro rata
Recruitment:           Due to COVID-19 restrictions interviews may take place remotely via an online -medium such as Zoom, Go to Meetings or Skype.  Please note that interviews will take place on Tuesday 20th December 2021.
Expenses:                  Travel expenses to other work locations will be paid in accordance with our organisational expenses policy and procedure
External Supervision:  VSNI will cover the cost of monthly external clinical supervision fees subject to  Senior managerial approval
Access NI:                This post may be subject to an Enhanced Access NI Check against the barred list for Children
Purpose:
The Big Lottery supported Phoenix Youth who are seeking to recruit a Creative Arts or Play Therapist to join an established and experienced team to provide long term (up to 1 year), therapeutic interventions for children and young people aged 8-20 who have experienced or witnessed physical, sexual or emotional trauma. In addition, the project will deliver themed psycho-education programmes for parents and guardians and knowledge sharing events with other stakeholders.
Qualifications:
Recognised professional post graduate qualification to the level specified by recognised regulatory bodies in Art/Music/Drama/Play Therapy.

Provide evidence of at least one of the following areas of specialist professional competence: drama, art, music or play therapy, with both individuals and groups, particularly with children and young people.

Hold current HCPC registration or equivalent.
Skills and Experience
Evidence of a minimum of 400 hrs supervised Creative Art/Play Therapy/Counselling practice, in a formal setting.

Demonstrable experience in working with children and young people impacted by aggression related trauma, such as domestic and sexual abuse, using a trauma informed approach.

At least one year's demonstrable experience of therapeutic team working to include triage, risk assessment and evaluation.

Demonstrable experience in working with clients who struggle to express themselves verbally due to trauma, disability or other difficulties.

Demonstrable professional verbal and written communication skills, suitable to the specialty, to include communicating

with children and young people, health professionals and parents.

Demonstrable commitment to ongoing personal and professional development to include additional training, awareness of developments in the field and compliance with the standards within your registered body.

Demonstrable experience of managing a complex caseload.

Demonstrable experience of confidentiality and it's boundaries in relation to ethical and safeguarding issues.

Demonstrable IT skills including Microsoft Office

Demonstrable ability to maintain a high standard of professional and personal boundaries at all times.
DESIRABLE
In addition to the above essential criteria, the following additional desirable criteria may be used to shortlist applicants:
Experience of case managing long term therapeutic interventions.

Experience of working with children and YP diagnosed with a range of learning difficulties including ASD, ADHD

Experience of working through more than one therapeutic modality

Experience of administering clinical outcome measurement tools e.g. SDQ, CORE.
We reserve the right to enhance the criteria as deemed appropriate in the event of a large volume of applications.
Additional requirements:
The post holder will be required to demonstrate the ability to meet the mobility requirements of the post. Phoenix Youth works across the Northern Trust so travel will be required. The post is based in Belfast with remote clinics in Ballymena, Antrim, and potential remote clinics in Newtownabbey and surrounding areas. Victim Support NI is aware that some persons with disabilities may not be able to hold a driving license.  If this is the case, please demonstrate how you can fulfil the mobility requirements for the post for which you are applying.