Job | Part Time
Consultancy- Highly Specialist Clinical Psychologist
Policy & Research
£50,000
21.00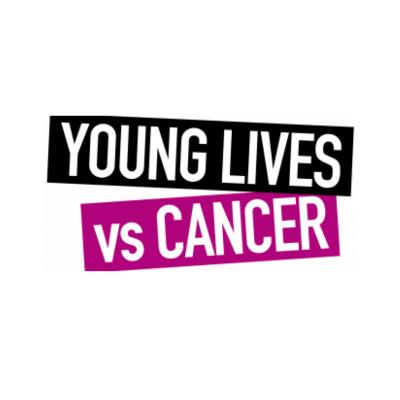 We are looking an experienced and qualified Clinical Psychologist to work on our Moving Through, Moving Forward project in January 2022 for 24 month period.
INTRODUCTION/BACKGROUND 
Cancer is shocking, overwhelming, isolating... and completely unfair. Especially when you're young. It takes over your life. Treatment is gruelling and your ambitions and dreams – education, relationships, career – suddenly seem very far away. 
We get that. That's why Young Lives vs Cancer fights tirelessly to stop cancer destroying young lives. We provide grants and free accommodation close to hospital to help with spiralling costs. Our social care teams are on hand to help families with everything from getting benefits to working with schools and employers. 
Young Lives vs Cancer works with children and young people aged 0 to 24 years and their families from the point of a cancer diagnosis. We provide practical and emotional support to mitigate the impact of a cancer diagnosis and support during their cancer journey via expert needs led interventions. Young Lives vs Cancer in Northern Ireland will begin a new project called 'Moving Through, Moving Forward' in January 2022.  
At Young Lives vs Cancer we recognise that opportunities for too many people remain a condition of their race, ethnicity, class, sex, disability, sexual orientation – or a combination. This has never been acceptable to us as an organisation. At Young Lives vs Cancer we don't just accept difference — we value it, we celebrate it, we nurture it, and we thrive off of it. We positively welcome your application irrespective of your background. We are on a journey, and if you join us you will be part of a community that is committed make a difference to the lives of children and young people with cancer. 
PURPOSE 
You will work alongside a Research Officer and Social Work Team Leader to achieve the project aims: 
research, develop, test (year 1) and produce (year 2) through co production, a digital resilience tool for young people on active cancer treatment 

provide monthly reflective practice and training to the health and social care staff involved in teenage and young adult cancer care (HSC and voluntary sector staff) 
research, synthesis and disseminate outcomes from MOVE Forward, Young Lives vs Cancer's CrossFit based exercise programme. This award winning programme will be expanded into 5 new locations in Northern Ireland as part of the project. 
You will work directly with Young Lives vs Cancer and HSC staff along with young people and their families to achieve the project aims. You will work with primarily with the Social Work Team Leader and Project Steering Group made up of young adults and parents with a lived experience of cancer.