Job | Temporary
Community Relations Officer
Development
£21,000 per annum
35.00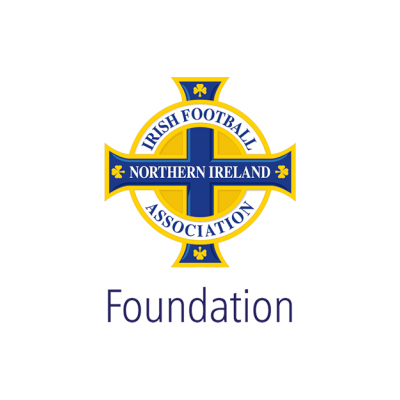 To foster, develop and promote good relations with all the community; and lead the delivery of the Irish FA Foundation's community relations programmes. This project has been supported by the Northern Ireland Community Relations Council.
MAIN DUTIES AND RESPONSIBILITIES:
Deliver IFA Youth Engagment, Good Relations and other football for all community based programmes.

Support delivery of community targets embedded in Let Them Play, the Irish FA Youth Football Strategy 2015-2025; particularly targets relating to Mental Health, Education, Girls and Disability Football.

Develop, implement and deliver new life skills, anti-racism and anti-sectarian initiatives.

Facilitate challenging conversations with various community groups and use story telling to promote good relations.

Engage with local residents and various groups within the community.

Manage all budgets associated with the programme.

Conduct evaluations of programmes.

Complete various reports to the funding body on aspects of the programmes, financial and other areas as requested.

Proactively participate in training and development opportunities, staff performance appraisals and reviews as required.

Comply with Data Protection Policy with regard to safeguarding sensitive customer information at all times.

Perform the job in accordance with the company's policies and procedures, especially the Equal Opportunities and Harassment Policy and Procedure.

Adhere to and actively support at all times all other company policies, procedures, processes and working practices, including adhering to best practice.

Perform any other duties as may reasonably be required from time-to-time.
This job description is not to be regarded as exclusive or exhaustive. It is intended as an outline indication of the areas of activity and will be amended in the light of the changing needs of the business. 
PERSONNEL SPECIFICATION – Community Relations Officer
(Essential=E, Desirable=D)
1. Education & qualification
E-1.1 5 GCSEs (Grade C or above) including Mathematics and English Language, or equivalent.
D-1.2 A relevant third level qualification. For example, in management, business, community or sports development field.
2. Experience
E-2.1 Possess at least 1 year's relevant work or volunteer experience working within sports or community development.
E-2.2 Relevant experience in delivering educational material or lifeskills programmes.
D-2.3 Knowledge and experience in the delivery of IFA programmes.
D-2.4 Experience working with social media in a sports or community development context.
3. Skills, knowledge & competencies
E-3.1 Knowledge of the requirements needed when taking the lead in delivering outreach programmes.
E-3.2 Able to work on own initiative, under pressure and meet tight deadlines.
E-3.3 Excellent communication (both written and oral) and presentation skills.
E-3.4 Excellent interpersonal skills with proven ability to work effectively with a wide range of internal and external stakeholders.
E-3.5 Experience and demonstrated knowledge of working with Microsoft Excel, Word and PowerPoint.
D-3.6 Experience of conflict management in the context of facilitating challenging conversations.
4. Other requirements
E-4.1 Proof of eligibility to work in the UK.
Post Job Offer
E-4.2 Completion of a medical questionnaire demonstrating the ability to fulfil the Occupational Health requirements for the post and flag any reasonable adjustment required.
E-4.3 Two satisfactory employment references, one of whom should ideally be the current/most recent employer.
E-4.4 Enhanced Access NI check with satisfactory clearance.
E-4.5 Completion of a Declaration of Interest Form.
ADDITIONAL INFORMATION
How to apply: Please use and complete the attached application form and return to [email protected] on or before the closing date and time.
Closing date: The closing date for the receipt of completed application is 12:00 (noon) on 24 April 2019. Applicants should be sent to [email protected]. Late applications received after the closing date and time will not be considered.
Shortlisting: Only those applications which clearly demonstrate the requirements set out in the personnel specification will be shortlisted. Please note that the Association reserves the right to implement all or some of the desirable criteria in addition to the essential criteria for shortlisting purposes.
Vetting: The Irish FA Foundation is committed to safeguarding and promoting the welfare of children and young people and expects all staff and employees to share this commitment. This role involves work with young people and is subject to Enhanced Access NI checks. Clearance through this system is required. As such this post is exempt for the Rehabilitation of Offenders Act 1974 / Rehabilitation of Offenders (NI) Order 1978 and the applicant must disclose all previous convictions including spent convictions.
Offer of employment: Please note any offer of employment is subject to the receipt of two satisfactory employment references, proof of eligibility to work in the UK and proof of any required qualifications.
Reserve list: A reserve list of suitable candidates may be maintained for the purpose of any similar vacancies (temporary or permanent) that may arise within twelve months of the completion of the recruitment exercise.
The Irish Football Association is an equal opportunities employer and welcomes applications form all sections of the community. All appointments will be made on the basis of merit.
Approved: April 2019