Job | Full Time
Communications & Marketing Officer
Communications & Marketing
35.00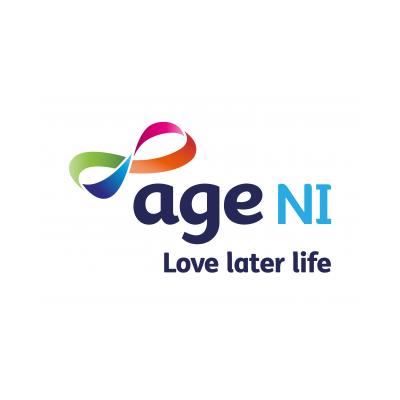 Age NI is delighted to invite applications for the following permanent vacancy in the Belfast area. 
This exciting post provides an excellent opportunity for someone who possesses the passion and commitment to work in a progressive organisation and help us achieve our vision – a world where everyone can love later life.
Salary:                        £24,493 - £25,782
Hours of Work:          35 hours per week
The post-holder will develop and implement engaging marketing and PR activities to support the Head of Marketing & Communications in the implementation of Age NI's annual communication plan.  S/he will be a confident, self-starter with a demonstrable interest in and experience of using a range of digital media.
The main responsibilities of the role are:
Supporting the Delivery of Age NI Communications Plan:
Work closely with the Head of Marketing & Communications to develop and implement Age NI's marketing plan to boost brand awareness of our key products & services
Provide support to Age NI Teams on the delivery of key PR & marketing campaigns across online and offline media channels. 
Supporting the Development of Age NI's Digital Profile:
Develop online content for a range of purposes including website, e-mail marketing and Google Adwords campaigns
Edit, develop and manage the charity's website using a Content Management System, optimising landing pages for high search engine score, and visitor user experience
Support management of Age NI's paid search activity and online digital advertising.
Manage and develop reports using Google Analytics, monitor marketing performance across all digital channels to optimise general brand awareness
Work with Age NI teams to gain further data insights to further improve digital marketing performance and drive revenue/sign ups.
Developing and Managing Age NI's Social Media Channels
Lead on the day-to-day management of social media channels, including developing content and managing a schedule of activity, with the aim of driving brand awareness and increasing user engagement.
Evaluate and report to the Marketing & Communications Manager on the impact of social media campaigns.
Deliver Relevant and Engaging Email Marketing:
Manage, plan, deliver and evaluate Age NI's e-mail marketing activity and manage subscribers 
Manage Age NI's E-CRM activity to existing subscribers aimed at driving revenue, volunteering and awareness of key service provision
Developing Marketing Materials
Support the Marketing & Communications Manager in developing content and commission imagery for a range of print/promotional materials, including flyers, brochures and digital assets
Work with third party design agency to develop materials from inception to sign off and print, in line with Age NI brand guidelines and key messages.
Supporting the Delivery of Public Relations Activity
To develop and dispatch press releases, statements and articles for e.g. Age NI Commercial/Retail, Services, Projects and Fundraising for sign off by the Marketing & Communications Manager  
Monitor and evaluate all PR activity across online and offline channels and generate reports for the Marketing Department. 
Support the delivery of internal communications, through production of weekly staff newsletter
Applicants must meet the following essential criteria:
Knowledge/experience of content management systems (CMS)

Experience of digital marketing campaign execution including developing social networking sites

Experience of delivering email marketing output using relevant systems

Experience of delivering online marketing campaigns for voluntary sector using full range of digital tools

Strong background in copywriting & editing for web and PR  

Experience of developing marketing materials in online and offline formats (print and digital)

Experience of developing and supporting PR campaigns and media relations

Evidence of ability to manage and develop relationships with external and internal stakeholders

Proven skills and experience in all aspects of programme/ project management

Experience of managing multiple projects and prioritising work

Full current driving licence and access to a car for business purposes or access to a form of transport to meet the travel requirements of the post
Age NI reserve the right to enhance the essential criteria to facilitate shortlisting.
For an applicant pack, please e-mail [email protected], apply on-line at www.ageni.org or telephone the People & Development team on 028 9024 5729.
Closing date for completed applications is Tuesday 22 June 2021 at 12 noon.
Age NI is committed to recruiting fairly.  An application form enables us to assess applicants consistently against the criteria for the role and for that reason we cannot accept CVs. 
Age NI is committed to providing equal opportunities to everyone.