Job | Full Time
Class Teacher
Development
£29,250 point one of five
37.50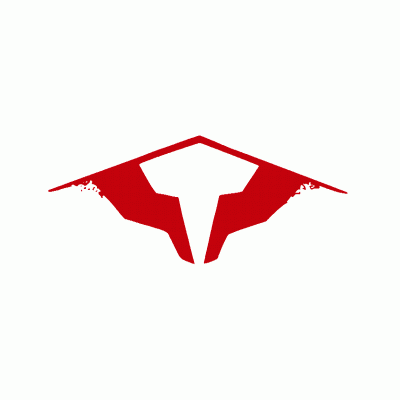 As part of the Camphill School, the Class Teacher will enable pupils who have learning disabilities and challenging behaviour to pursue a rich and varied school experience by supporting them with social, emotional, spiritual and educational needs.
Key duties and Responsibilities
Education
To ensure that all work within their class is pupil-focused and upholds the principles of Camphill Education in promoting respect, privacy, dignity and fulfilment.
To assess, record and report on the development, progress and attainment of pupils to the Head of Education in line with ETI and RQIA standards.
To be responsible for reporting any safety and welfare issues to the relevant Safeguarding Team.
To assess pupils' needs and progress on a regular basis through the completion of agreed assessment and evaluation tools and will ensure appropriate plans for educational, social and personal development are in place and regularly reviewed for all the pupils in their class.
To be responsible for daily, weekly and termly planning and for preparing individualised programmes of study and lessons which are tailored to each pupil according to their educational needs and ability.
To be responsible for Main Lesson Planning and teaching across a range of subjects, preparing individualised programmes of study and lessons which are tailored to each pupil according to their educational needs and ability.
To arrange, prepare for and attend review meetings for pupils in their class.
To liaise with relatives and carers when appropriate, to ensure a regular flow of information in conjunction with the Residential Care staff where applicable.
To develop and maintain positive relationships with all external stakeholders including parents/ carers and ensure all external communication is appropriate to the audience.
To promote the progress and well-being of the pupils in their class, ensuring that pupils are encouraged and enabled to express their opinions and wishes about all aspects of their lives.
Staff
To meet with Teaching Assistants daily to ensure objectives and methods of work for each pupil are understood ensuring that such staff have access to pupils' Lesson Plans, Schemes of Work and IEPs.
To supervise, conduct annual appraisals and staff personal development profiles for the Teaching Assistants to ensure that Training and Development needs are clearly identified.
To promote effective communication processes to facilitate effective team working within their class and the wider community.
To be responsible for identifying staffing needs and notify to Head of Education in a timely manner.
To work together with the Head of Education and any other relevant stakeholders in the recruitment and Selection of additional staff.
To ensure that all staff uphold the dignity of pupils so that all are enabled to play an active part in the making of day to day decisions.
Administration
To work with the Head of Education to ensure that key processes involved in admissions, referrals, reviews and discharges are developed and maintained.

To ensure that daily/weekly records of pupil progress are created, communicated to the relevant persons and updated within pupils' files.
To report any changes in, or concerns about, individual pupils to the Head of Education.
To be responsible for delivering de-briefings to the Teachers Meeting and any other relevant stakeholders following any serious incident involving a pupil.
To ensure a sustainable service through the delivery of support to individuals as per contractual agreement.
Meetings and Training
To develop knowledge and expertise on the effects of Learning and Physical and Sensory disability and any other condition pertaining to the pupil paying attention to Waldorf and Camphill approaches.
To attend weekly Teachers' meetings and any other general staff meetings.
To attend individual supervision meetings with the Head of Education
To participate with in-service mandatory training.
To develop knowledge and expertise in Camphill Community Glencraig's Code of Ethics, Customer Care, and Health and Safety Risk Management System.
Health & Safety
To be aware of and act in accordance with Camphill Community Glencraig's Health and Safety Policy ensuring that all matters of health & safety are given the highest priority and work with the Health & Safety facilitator to ensure that all requirements in terms of law are met.
To be aware of and act in accordance with Camphill Community Glencraig's Safeguarding Policies.
To conduct all activities in a manner which is safe to themselves and others.
To carry out health and safety monitoring checklists as indicated including the risk assessment and will report on complaints and adverse incidents.
To report the need for repairs or maintenance in the accommodation to the Head of Education and the Facilities Officer.
General
Carry out other duties commensurate with the post.
To support teams to develop a learning and reflection culture through constructive feedback to aid development.
To have an awareness of all Camphill Community Glencraig's Policies and Procedures and will deliver services in compliance with minimum standards.
Upholding and actively participating in the cultural and spiritual impulses in Camphill Community Glencraig.
Person Specification:
ESSENTIAL CRITERIA – all applicants MUST be able to demonstrate either at short-listing or at interview all essential criteria listed below.  Applicants should therefore make it clear on their application form whether or not they meet these criteria. Failure to do so may result in you not being shortlisted. The stage in the process when the criteria will be measured is stated below.
The following are essential criteria which will be measured at short listing stage:
Criteria
Essential
Desirable
Evidenced By:
Education/Training/
Qualifications
A degree to Bachelor standard or equivalent in the following or related areas;
Psychology

Childhood Studies

Social Pedagogy
Post graduate qualification in atypical development or SEN
Bachelor of Education
Or
Degree and PGCE
Or
Degree and diploma in Curative Education and Social Therapy
Or
Degree and Diploma/Certificate in Waldorf Education or an equivalent educational qualification.
Application form
Experience
Knowledge of how to adapt curricula to suit leaners with complex needs.
Ability to deliver a range of educational experiences across a holistic integrated curriculum to include Music, Art, Drama and Crafts.
Experience of teaching pupils with complex needs who may display challenging behaviour.
Registered with the Northern Ireland Social Care Council (NISCC) or to register or be eligible for registration on appointment.
Knowledge of the Waldorf Curriculum.
Ability to demonstrate the link between the Waldorf curriculum and the Northern Ireland curriculum.
Minimum of three years' experience within a Camphill School or a Steiner Waldorf School.
Show evidence of further study and/or qualifications relating to working with those who have a learning disability.
Registered with the General Teaching Council for Northern Ireland or be eligible for registration upon appointment.
Application form & interview
Specialist Knowledge & Skills
Knowledge and experience of specific teaching strategies suitable for those with ASD, MLD and SLD who may also have sensory disabilities and associated conditions.
Strong organisational skills.
Flexible approach
Ability to develop rapport quickly with individuals so that trust and confidence is established quickly.
Understanding of and willingness to actively support and promote the Camphill ethos and the associated pedagogical approach.
Demonstrate the ability to take initiative.
Demonstrate the ability to motivate others.
Strong effective communication skills both orally and in writing.
A clear understanding of the purpose of and a commitment to the therapeutic approaches available to Camphill School such as Eurhythmy, Art Therapy and Rhythmical Massage.
Application form and Interview
Circumstances
Hold a full and current driving licence valid for use in the UK and Ireland and have access to a car on appointment. (This criteria will be waived in the case of a suitable applicant who has a disability which prohibits them from driving but who is able to organise suitable alternative arrangements in order to meet the requirements of the job)
Application form
Interview
Valid diver licence, business insurance & MOT cert as relevant
Other Requirements
Access NI check
Able to fulfil the Occupational Health requirements for the post
Job References
Valid work permit
Valid documentation
Occupational Health questionnaire
2 satisfactory references
Work permit
Benefits
Starting on 40 days annual leave pro rata plus Camphill Community Glencraig recognises 12 statutory days

Organisation Pension

Occupational sick Pay Scheme (Qualification period may apply)

Commitment to development of the staff team through training and learning opportunities

 
COMPLETED APPLICATION FORMS SHOULD BE FORWARDED TO:
HR Department
Camphill Community Glencraig
4 Seahill Road
Craigavad, Holywood,
Co. Down,
N. Ireland
BT18 0DB
This Job Description is a general outline of the post as it is currently perceived by   Camphill Community Glencraig.  It is not intended to be restrictive or definitive. 
Each member of staff will have an individual work plan agreed with them following appointment to the post, which is aligned to the organisation's strategic plan.
The responsibilities of the post may change in line with continuous improvements as Camphill Community Glencraig aims to meet its vision and best respond to the needs of disabled people accessing our services. 
CAMPHILL COMMUNITY GLENCRAIG IS AN EQUAL OPPORTUNITIES EMPLOYER