Volunteering
Check in and Chat Volunteers
out of pocket expenses
1.00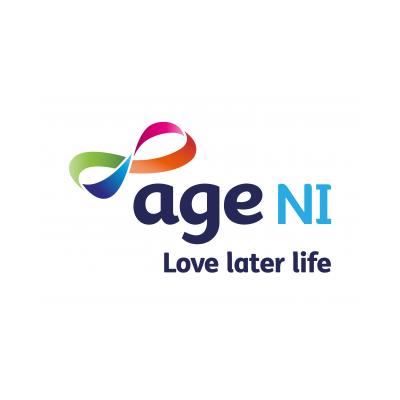 Due to the success of our Check in and Chat telephone service, we need more volunteers! 
What is Check In and Chat?
In April 2020, Age NI set up a 'Check-in and Chat' telephone service for anyone aged over 60 in Northern Ireland and feels isolated or lonely.
You must be at least aged 18, be able to hold down a conversation and can commit to one hour a week to chat to an older person.
You will provide some reassurances to older people, answer basic queries and link people to local services and for more complex queries, to our Advice Line on 0808 808 7575.
What will you be doing?
You will make a weekly telephone call to a local older person and liaise with them directly to arrange your calls. This call could be between 10-30 minutes

Engage in meaningful conversation, providing company and a friendly voice to someone who may be isolated and lonely

Complete a contact log at the end of your call which will be returned to the Check in and Chat Coordinator

Report back to the Check in and Chat Coordinator if any needs arise or if the older person needs to be signposted to another organisation for further support

Provide reassurance

What skills/qualities do you need?
Reliable, friendly and approachable

Can build trusting and supportive relationships with older people over the phone

Excellent communication and active listening skills

Empathetic and sensitive approach

Ability to work independently, using your own initiative but knowing when to seek support

Ability to adhere to GDPR procedures/maintain confidentiality
When?
The role is very flexible and can be tailored to suit you and your service user.  However, ideally volunteers need to be available between 9:00am and 5:00pm, Monday to Friday as most of the calls are requested during these times (there are some requests for weekend calls too).
What support will you get?
A thorough and virtual induction training with an e-training pack (approx. 30 mins)

A central point of contact (Check in and Chat coordinator)

Supervisions and ongoing support
What will you gain?
Fulfilment – feel good about making a positive, life changing difference

Learn new skills

Gain social interaction and a chance to develop friendships

Gain knowledge on available services and activities

Boost your CV and increase your employability
What our volunteers say:
"I've made firm friends, met lots of lovely people and gained self-confidence. Try volunteering; it's a wonderful feeling to help improve later life for another person."
98% of our volunteers enjoy their role!
Why do we need you?
Age NI's mission is to improve later life for everyone – but we need your help – now more than ever.
The harsh reality for many older people affected by the coronavirus pandemic is that they may need to self-isolate to reduce the risk of developing the virus.  This brings many challenges, including isolation and loneliness and unable to avail of essentials such as food or collecting medication.
Additional Information:
This role is only suitable for those 18 and over

This role is subject to an informal interview, basic (or enhanced) Access NI check and a reference check

Once all recruitment paperwork is complete volunteers will attend a virtual training session.
Ready to register?
Contact: Val Gamble at [email protected] or by telephoning 028 90245 729.