Volunteering
Charity Shop Assistant Volunteering Opportunities Available
Retail & Sales
Voluntary
12.00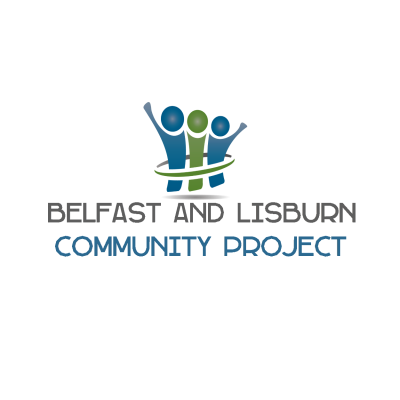 The purpose of the role is to assist in the day to day running of the BALCProject charity shop to maximise sales and profitability.
Charity Shop Assistant Volunteering Opportunities Available 
Time:
9am - 1pm  Mon - Fri
9am - 1pm  Sat
Purpose of the Role
The purpose of the role is to assist in the day to day running of the BALCProject Walk INN Charity Shop to maximise sales and profitability.
Main Activities/ Tasks:
To assist and serve customers, providing a service of the highest standard.
To assist with processing stock, including sorting, steaming, pricing and hanging of donated items.
To be involved with the till operation and the handling of cash (although this is not a necessary requirement).
To promote public understanding of the work BALCProject delivers and the importance of raising funds through the shop.
To promote and apply BALCProject's Health and Safety Policy.
Please let us know which of the days you will be available for charity shop assistant
Due to COVID-19 and the health procedure for overcrowding, you can be relieved early of duty as soon as other member of the staff or volunteer arrives for work.
If interested there are also opportunities to learn more about retailing. We try to do shifts of 9am - 1pm which can be flexible
To be part of BALCProject Volunteer Service providing services that help vulnerable people within the community and supports the work of local teams. Our values of Respect, Honesty, Responsibility & Excellence underpin our approach and all our services recognise people for their individuality and are afforded the same dignity, respect, status and rights as other citizens. 
Other work we do:
Our work varied and dependent on the needs of the people we support. We try to match volunteers to people with similar interests and provide opportunities for volunteers to utilise existing skills and knowledge.
• Chatting to and befriending people we support
• Home checks to make sure vulnerable people are safe and well
• Everyday practical household tasks
• Provide information and support to allow people to make informed choices about their lives
• Assist with shopping
• Support with correspondence
• Provide transport
• Support with social outings
• Assist with food bank stocking
• Fundraising Ambassador

Restrictions
None
Experience required: Good communication skills, to include listening, questioning, clarifying, observation and responding Ability to provide feedback and information to a co-ordinator Confidentiality requirements Non judgemental an interest in making a positive difference and helping people we support live the lives they want a good conversationalist who is respectful and professional to the people we support.
Age: 16 - 23
Support
Travel Expenses paid: Yes - £0.40 per mile or bus ticket from your home address to the charity shop (within 3 miles Radius) for the day and time you are volunteering.
Training details: BALCProject will provide relevant training for the role including induction and awareness of safeguarding issues. Training will include online learning and face to face sessions. This will include Fire Safety, manual handling, health and safety.
Email: [email protected]
 
Closing Date
Wednesday / 17 August 2022 4:04pm
4:04pm
Contact Details
27 Holywood Road
Belfast
BT4 3BA
United Kingdom
Belfast And Lisburn Community Project