Volunteering
Change Makers & Mentors
Other
Priceless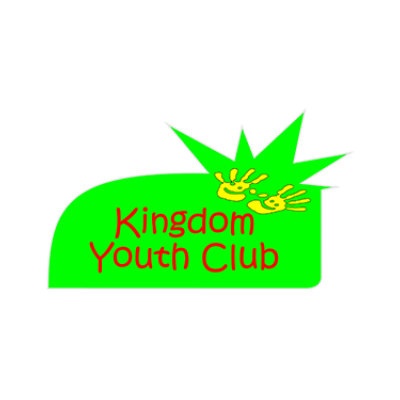 We are seeking inspirational Changemakers& mentors to come onboard and start something different for the young people in our Club. We are a very vibrant inclusive and diverse youth club. We are always seeking change makers to inspire & help young people
lockdown has changed many people's ideas on what is important, many people have re- evaluated their priorities and some have even relocated, changed career, retired, semi retired or left jobs or been furloughed, went back to school online learning, for whatever the reason may be there is a new change happening here!!
We have all been challenged in different ways through lockdown and it's because of this we realise our main focus on priorities needs to be on our Young people & next generation here. The youth are the future. If you have found yourself questioning what to do orwondering if you could try something
 new/different, then please read on.
We are always on the look out here for Extra special change makers & mentors, we believe our community is extremely rich with Informal educators who may have had many challenges & successes in their life and have overcome many obstacles, we would love to hear from you on how your life experiences can help Young people grow develop learn new skills and gain knowledge in enriching ways.
So What is a Change maker/Mentor? A change maker is someone just like you reading this right now!! A change maker is someone who is prepared to become a catalyst for change/ an informal educator to our young people, to the future generation by giving them your precious time to share your life experience, your knowledge & pass on a little piece of you, to help them in their life.
Have you ever thought...? "I wish I could have had someone like that when I was growing up"? We all have, well now we want YOU to be that person for our young people.
REALISE IT STARTS WITH YOU! BUT IT DOESNT START UNTIL YOU DO!! Be THE INSPIRATION!
We rely on change makers, mentors to Inspire, give positive motivation & encouragement despite of the situation, always look to solutions, be solution focused, and be a GO GETTER!! See their potential even when they Cannot!!
Yes Kilkeel has plenty of people who have skills no one else could teach, who have had experiences in the face of adversity & success, who have the heart to make a change, make a difference, because even no matter how small an idea it will grow, no matter how small a seed it will be looked after, it will be nourished and it will flourish!
Be THAT person you wish you had when you were growing up, allow us your time and you will be rewarded greatly by making a difference regardless how small, in a young person's life, in a group and within the community. See the ripple effect you will have will be Amazing.
Offering your time improves your own mental health, it improves your heart health and boosts your immune system PLUS - you will become a priceless asset to our community here at the club and we will honour your commitment by taking great care of you, ensuring you are well looked after by offering Free training, Free Support and of course enhancing your own CV and giving you the edge in interviews, helping you feel better and feel appreciated, valued and part of starting something!!
WE BELIEVE IF OPPORTUNITY DOESN'T 
KNOCK WE WILL BUILD A DOOR. COME ON BOARD. MESSAGE, CALL OR DROP IN. LETS MAKE A CHANGE TOGETHER! START
 NOW RING TEXT ETC...
Closing Date
Friday / 30 April 2021 12:28pm
12:28pm
Contact Details
10 Dunnavil Road
Kilkeel
Newry
BT34 4JT
United Kingdom
Kingdom Youth Club